Mercedes-Benz A-Class A 200d Sport Review
Popular alternative to Audi A3 and BMW 1 Series
November 2016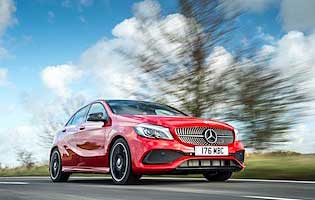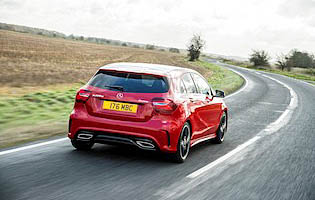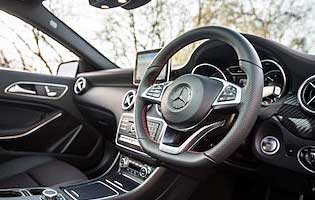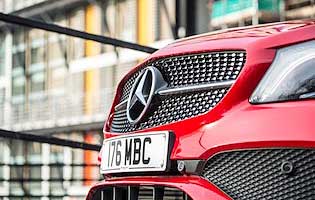 Overall rating

Likes:
Looks great
Rides well
Frugal diesel engines
Reasonable entry-level pricing
Gripes:
Some so-so cabin plastics
Sluggish automatic gearbox
Diesel engines are noisy at low speeds
Doesn't drive as well as some rivals
Mercedes' answer to the BMW 1 Series and Audi A3 has been with us for some time now, and it has proved a popular alternative to its rivals from Munich and Ingolstadt. The powers that be in Stuttgart, however, have decided it's time the new 'baby Benz' had a refresh.

It isn't especially easy to tell the new A-Class from its predecessor. Anoraks might spot the diamond-pattern grille, new lights and updated exhausts, but that's about it. Small tweaks have been made to the on-board infotainment system, too, but again, you'd be hard pushed to spot them immediately.

Despite the lack of changes, though, the A-Class is still a pretty car, and it certainly looks every inch the premium product. The cabin is smartly designed, with chrome accents and, in some models, a broad swath of classy metallic trim.

The engine range comprises a host of four-cylinder petrol and diesel engines. The most popular will likely be the 2.1-litre diesel found in our test car, an A200d. There is also a choice of gearboxes, with the six-speed manual supplemented by a seven-speed automatic.

On the road, the car's front-drive set-up means it falls short of class standards in the handling stakes, but it majors on ride, providing economical and comfortable medium-distance travel. It isn't quite the all-rounder that the price tag promises, though.


Our verdict on the Mercedes-Benz A-Class A 200d Sport
The A-Class is among the most popular small premium cars about, and the facelift will have done nothing to damage that reputation. Small changes were all that was really needed from the Stuttgart-based manufacturer, and they have been very well considered. The driving experience still falls short of some rivals, though.