Car Buyers Guide
McLaren 675 LT
September 2015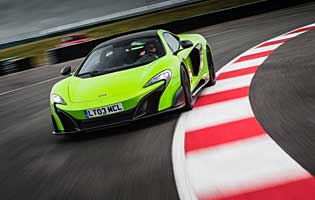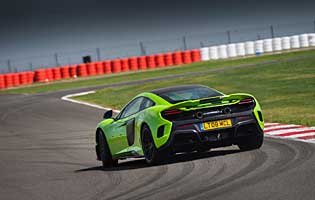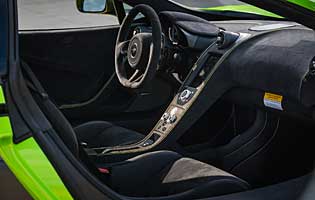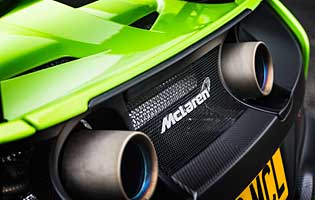 Likes:
Spectacular performance and soundtrack to match
Balanced, communicative and enjoyable handling
Still a comfortable car despite performance and handling
Intelligent design and quality throughout
Gripes:
Limited run model likely to be popular with speculators
Despite appealing dihedral doors still requires care on entry and exit
Running costs will be very high
Not a practical car
McLaren is rapidly expanding its range to cater for every whim of their wealthy owners. After the Ultimate Series P1 and Super Series 650S, the British manufacturer has introduced a track-biased version of the latter called the 675 LT. Taking its name from the legendary McLaren F1 Long Tail, the 675 LT is the company's fastest car bar the P1.
In a short space of time McLaren has gone from producing just one road car in its history to creating a range of cars, stretching from the Sports Series models designed to compete with more everyday cars like the Porsche 911 right up to the Ultimate series P1. The rebirth began with the introduction of the MP4-12C, and the 675 LT is a distant derivation of that car.
The starting point for the 675 LT is the 650S, although there are a multitude of changes to create what is a very different car. Most obvious are the changes to the body; despite the Long Tail name the 675 is only fractionally longer than the 650S. More changes are focused on aerodynamics and downforce.
In the engine room the 675 LT uses the familiar 3.8-litre twin turbocharged V8 engine seen in other McLaren cars, but in this application over 50% of the parts are new. Extra power is delivered thanks to upgraded engine components such as the camshafts and connecting rods, while a titanium exhaust saves weight and improves the sound.
Elsewhere the 675 LT is a remarkable 100kg lighter than the 650S thanks to extreme weight saving measures, although McLaren is adamant that this hasn't come simply by removing equipment. The 675 also gets suspension derived from the P1 for super-sharp responses, plus a recalibrated ESP system to give the driver more options.
Our verdict on the McLaren 675 LT
The 650S was more than ready for track fun but the 675 LT is on another level altogether. Ferociously fast but manageably so, the 675 LT has such a breadth of ability that it can still do the everyday stuff, be fast and forgiving on the road yet still outpace almost any other car on track. The production run sold out quickly, making it among history's most desirable supercars.