Range Rover Sport SD4
Badge prestige with luxury interior
July 2017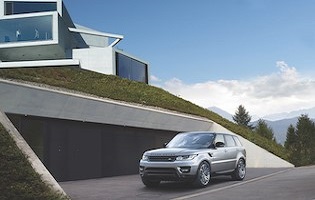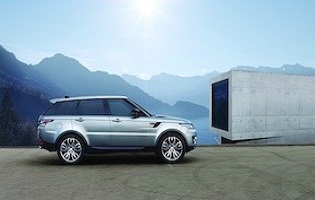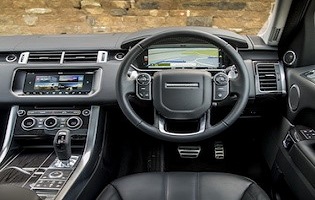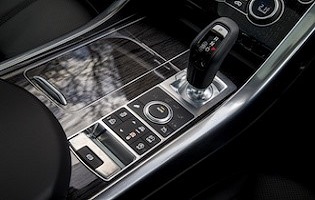 Overall rating

Likes:
Plenty of badge prestige
Luxurious interior
Looks every bit the premium SUV from the outside
Loads of room inside
Gripes:
SD4 engine lacks power
Automatic gearbox can be slow to find gears
Options list is incredibly expensive
Not available with optional seven-seat layout
The current Range Rover Sport has been with us for some time now. First unveiled in 2013, the luxury SUV was treated to a refresh in mid-2016, with Land Rover introducing a new four-cylinder diesel engine to the line-up. This new entry-level model is the one we're putting to the test today.
The 2.0-litre, four-cylinder Ingenium diesel engine has appeared in other Land Rover models such as the Discovery Sport and baby Range Rover Evoque, but this is the first time its appeared in the larger Range Rover Sport. Headline figures are as follows: there's 237bhp, 500Nm of torque and the sprint from 0-60mph takes 8.1 seconds, while top speed stands at 129mph.
As far as fuel economy is concerned, Land Rover claims the Range Rover Sport SD4 can manage 45.6mpg on the combined cycle, but in reality you're likely to fall some way short of this. Carbon dioxide emissions stand at 164g/km.
While the smaller four-cylinder engine may be more economical than V6 and V8 Range Rover Sports, that dip in power means the SD4 is seriously slow. There's enough get-up-and-go to get you off the line in a timely manner, but accelerating from 50mph to 70mph feels like it takes an age.
Because of this, it's hard to see how the Range Rover Sport SD4 lives up to its 'Sport' badge. That said, though, this is by no means a car that will be bought because of its performance prowess. What it does incredibly well is luxurious and comfortable long-distance cruising, and it also promises to be fantastic off road.
Our verdict on the Land Rover Range Rover Sport SD4
While the SD4 might not be the Range Rover Sport variant we'd opt for, it's still an incredibly likeable car. It looks great, has a luxurious interior and is supremely comfortable. There's loads of space in the back for adult passengers, and boot space is also generous at 489 litres. At £60,015, it's definitely expensive, but if you can afford it, it's unlikely you'll be disappointed.
---
Costs
The SD4 might be the entry-point in the Range Rover Sport line-up, but that doesn't mean it's a cheap car. With an on-the-road price of £60,015, it is going to be unaffordable for the vast majority of motorists. Optional extras also come at a steep price, our test car alone had around £20,000 worth of equipment fitted to it, pushing its price up to a staggering £83,705. Delve into the options list with caution when speccing your Range Rover Sport.
Space and practicality
There's no shortage of space available inside the Range Rover Sport SD4. Four adult passengers will find they have plenty of room over long journeys, with even taller rear seat passengers still afforded a couple of inches of leg and kneeroom. The only area where the SD4 model falls down compared with other Range Rover Sport models is the fact that the optional third row seats are not available. Boot space is plentiful, with 489 litres on offer with the back seats in place, and 1,761 litres when they're folded down.
Controls and display
The Range Rover Sport's controls are laid out in a fairly minimal fashion. There's the 10-inch infotainment screen on the upper dash, while the controls for the air conditioning sit just below. The centre console is reserved for the gear selector and the terrain response system controls. Everything is within easy reach of the driver, and feel nice to the touch.
Comfort
You'll have very little to complain about as far as comfort is concerned in the Range Rover Sport. The ride is excellent, the seats are supportive, and there's very little road noise that makes its way into the cabin – despite the large 21-inch alloys. All up, the Range Rover Sport SD4 is a lovely car to drive, especially over long distances.
Car security
Cars such as the Range Rover Sport are a popular target for thieves, however, there are a number of security measures available that will give you peace of mind. Land Rover's InControl Secure system will enable you to track your vehicle if it is stolen, and will also trigger a silent alarm that will alert authorities if it detects that the car has been broken into.
Car safety
There's no Euro NCAP safety rating for the Range Rover Sport, however the regular Range Rover – to which the Sport is closely related – achieved the full five-star rating when it was crash-tested back in 2012. There is a wide range of safety equipment available on the Sport, including lane keep assist, autonomous emergency braking and blind spot monitoring.
Driver appeal
The four-cylinder diesel engine that's fitted to the Range Rover Sport SD4 is a bit of a disappointment. Although it claims a 0-60mph time of 8.3 seconds, in reality the dash feels like it takes much longer. At speed, there's little get-up-and-go, which makes overtaking a bit tricky. The ZF gearbox isn't that brilliant, either, and can be slow to find the right gear. As far as its long-distance cruising abilities are concerned, however, it's sublime.
Family car appeal
As far as its appeal as a family car is concerned, however, the Range Rover Sport SD4 makes much more sense. There's plenty of room inside for three children to sit across the back seat, and that 489-litre boot will easily swallow the weekly shop or school bags on the school run. If you want to be able to specify the optional third row of seats, however, you'll have to opt for a different engine – they aren't available on the SD4.
First car appeal
Although a teenager might like the idea of having a Range Rover Sport SD4 as their first car, it wouldn't be a good idea in reality. Not only is the SD4 incredibly expensive – prices start at £60,015 – it's also massive, not exactly economical, and will cost a fortune to insure. Unless you're very, very wealthy, the Range Rover Sport is not a sensible first car choice for an inexperienced driver.
Quality and image
While the current Range Rover Sport has been around for some time now, it still remains an incredibly desirable-looking thing. It's got plenty of presence and a lot of brand prestige – it's certainly a car you'd like to be seen driving in. As you would expect from a car that costs from £60,015, the interior is just as luxurious as the exterior – there's leather all over the place, and the centre console is finished in an attractive dark wood.
Accessibility
The Range Rover Sport SD4 is quite a tall car, so smaller children may find they have quite a distance to travel when it comes to getting in and out. However, for the vast majority of people, the Sport's size won't pose a problem. The doors open wide and the apertures themselves are large. There's also a hands-free tailgate as standard, which makes accessing the boot when your hands are full that much easier.
Stereo and ICE (In car entertainment)
Our test vehicle had been specced up with a 1,700-Watt Meridian Reference Sound System – which is available as an option for an eye-watering £5,180. While this might be an incredible expense, the quality of sound from the speakers is impressive – but not quite £5,180 worth of impressive. In the real world, you'd likely find the standard system more than capable. The latest Range Rover Sport models benefit from a 10-inch touchscreen that controls the infotainment and satellite navigation systems.
Colours and trim
The Range Rover Sport SD4 is available in an incredibly wide range of colours. As you might expect from a car that sits firmly at the premium end of the market, the majority of these colours are shades of grey, silver and black. However, there are a number of eye-catching options available, including a bright red, a deep green and a metallic orange. The Range Rover Sport SD4 is only available in entry-level HSE trim, with HSE Dynamic and Autobiography Dynamic trims reserved for the more powerful variants.
Parking
The Range Rover Sport is a big car, which means squeezing it in to smaller spaces can be a bit of a challenge. However, there is a 360-degree parking camera that can be fitted as an option. This system provides the driver with a top-down view of the car, meaning you can see any hazards or obstacles close to the car. Although this is a £725 option, it is well worth the money.
Spare wheel
Spare wheel as standard
Range information
Diesel engine options: 2.0-litre (237bhp). Transmission options: Eight-speed automatic model. Trim levels: HSE.
---
Alternative cars