Car Buyers Guide
Jeep Cherokee 2.8-litre CRD Limited
April 2005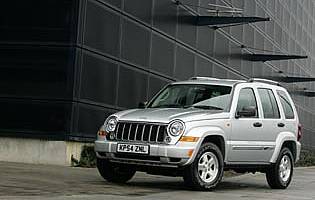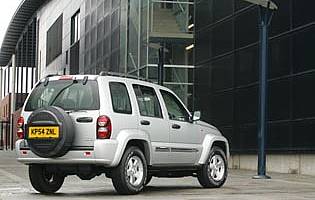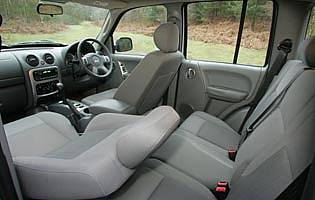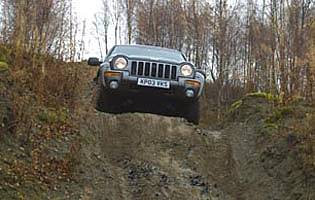 Overall rating

Likes:
Looks and badge offer enough street cred for the image conscious
Elevated driving position inspires confidence
Practical interior is spacious and family-friendly
Off-road ability is an attractive trait and proves the car's real worth
Gripes:
Not the most sophisticated of vehicles on the road
Interior is heavily dependent on shiny, hard black plastic
Fuel consumption of the petrol variants will stretch even the most elastic of budgets
2.4 petrol power petrol unit not the best choice for demanding duties
Off-roading for most people means buying an SUV (sports utility vehicle). SUV in turn means elevated driving position, big wheels and not much else. Most of these 'soft-roaders' never go any further off-road than mounting the pavement. However, there are still a few machines available that have been designed with mud-plugging in mind, such as the Jeep Cherokee.

Jeep is one of the brand names, like Hoover and Sellotape, which has entered the English language as a catchall phrase rather than a specific product title. Essentially the US equivalent of the Land Rover, the General Purpose Vehicle or GP or Jeep (as the name evolved) has been around in one form or another for over half a century.

Today there is fierce competition for the title of 'roughest and readiest mud-plugger in town' with the Cherokee slugging it out with the likes of Mitsubishi, Land Rover, Nissan and Toyota - all of them coveted by everyone from farmers to school run mothers.

Even at this end of the market such vehicles can display some utilitarian and agricultural traits in their design and driving characteristics. This isn't a problem for those looking to head off road or to keep the kiddies safe on the way to the supermarket, but in terms of aesthetic pleasure they can leave a lot to be desired.

Diesel versions of these 4x4 are marginally cheaper to run than their petrol equivalents but you'll still need a fairly large bank balance to keep them in fuel.


Our verdict on the Jeep Cherokee 2.8-litre CRD Limited
The Cherokee cuts a dash down the high street but can feel unwieldy to drive around town. Likely to be great off-road but not too good on it, the Cherokee is a compromised vehicle. It does, however, offer more than a modicum of style and kerb appeal, which is probably one of the reasons why this particular 4x4 can still command a loyal following despite being a little rough around the edges.