September 2013
Ford Mondeo 2.0 TDCi (163ps) Titanium X Business Edition estate
The Business Edition model looks good in metallic grey
September 2013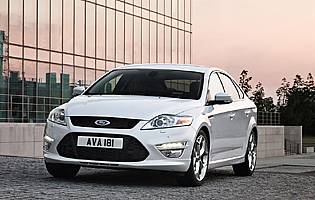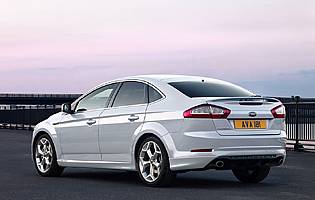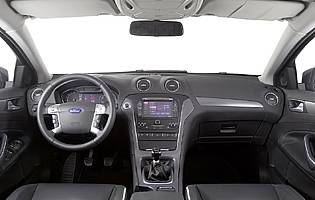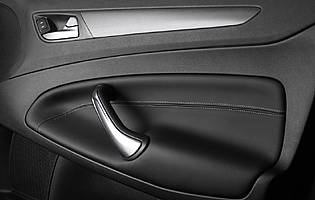 Overall rating

Likes:
Striking looks and prestige styling details exude desirability
Good balance of performance and economy
Extremely spacious for passengers and luggage
Big discounts often available in showrooms
Gripes:
Interior looks dated relative to newer rivals
Can feel very wide and long in tight traffic
Purchase process can require significant haggling
Depreciation can be steep
The Mondeo is as popular as ever, but in particular its more expensive trim levels have come to the fore as the years have passed. The Titanium X Business Edition model builds on the specification of the previous Titanium to offer a final fanfare aimed at business users before the car's expected replacement next year.
Time has not dimmed the Mondeo's appeal, with excellent driving dynamics, huge amounts of space and much of the latest technology becoming available on the model over the years. It still performs its function as one of the brand's flagship models, spanning a price range from the truly affordable to the borderline exotic, even reaching well into premium brand territory. Ford knows that the model has to deliver a great ownership experience.
The Titanium X Business Edition model should, on paper, be an excellent one to own, with a wide range of luxuries and creature comforts fitted as standard. Sensibly-sized alloy wheels with a more aggressive body kit make this Mondeo look extremely racy and certainly befitting of its price, especially in the right colour choice, while on the inside special materials and detailing mark it out from lesser Mondeos in the showroom.
A large boot has always been a Mondeo staple in order to win business from families, and since this model has, in essence, been around since 2007 the wider world is very familiar with the cavernous luggage space on offer beneath the expansive tailgate. A hatchback version is also available, which while not offering quite as much outright stacking space still has a significant load area for everything a business user - or parent - might need.
A range of downsized, more efficient engines is expected for the next-generation Mondeo but there is still a fine set of options for this one. An entry-level non-turbo petrol is the best value option for low-mileage drivers, but it's not available in this trim. A pair of powerful turbocharged diesels and one high-performance petrol are available, though, with the two 2.0-litre diesels being the pick of the options.
Our verdict on the Ford Mondeo 2.0 TDCi (163ps) Titanium X Business Edition estate
This version of the Mondeo is a fabulous-looking, well equipped car. It's also good value in this trim thanks to standard sat-nav and plush materials, and it offers everything the average person could ever want from a car. For that reason it justifies its place as a brilliant all-rounder. Potential buyers should take time to familiarise themselves with the technology crammed into this model, though.
Costs
Ford has driven down its actual purchase prices via dealer discounts, to make the Mondeo considerably more competitive on price than it initially looks, while generous specification for higher trim levels adds value. Residual values will never be brilliant but the more efficient engine options will drive down cost of ownership at the cost of outright performance.
Space and practicality
Space is simply not an issue for the large Ford, and especially in this estate version where folding the rear seats creates a gargantuan load bay. Given the sheer roominess on offer Ford could have done more in terms of cabin storage solutions, but the door pockets and glove box are adequate. Families will still love the amount of boot space, though, and a practical touch is a spare wheel as standard.
Controls and display
The Mondeo uses a familiar and inuitive layout born of a desire to make the car as appealing as possible to as many potential buyers as possible.. The main instrument cluster is dominated by an unusually large colour display that offers a wide range of pictorial and text information in an easy to read and pleasant to view manner. The closely-set buttons beside the optional large centre console screen can sometimes seem too awkward on the move, though.
Comfort
Thankfully Ford has chose to keep the alloy wheels a modest size, so the ride quality is very good. The Mondeo's interior also feels very spacious. Head, shoulder and legroom are all very generous and the seats are supportive and well bolstered. Road and engine noise remain at low levels on the road while luxuries like climate control and electric windows are expected of a car in this segment.
Car security
A car with a price tag like this Mondeo's needs to be kept safe. All of the usual security features are in place, from remote central locking to a Thatcham Category 1 alarm system. For added convenience, a 'keyless-go' system is available. The Mondeo also features covered storage inside the cabin and the boot contents remain concealed.
Car safety
Although the biggest safety initiatives are being saved for this model's replacement, it is still a safe choice. A lane departure warning system vibrates the wheel to alert drivers to a drifting situation, a Driver Alert system warns drivers when they are letting their attention slide, and Blind Spot Assist proves highly effective at alerting to the presence of vehicles within the immediate vicinity. The Mondeo can even dim its own headlamps to avoid dazzling oncoming drivers.
Driver appeal
The diesel engine offers a great mix of fuel economy and pace at need, although it won't deliver both at the same time. An excellent chassis is predictable and responsive, with a nimble feel to the steering only hampered slightly by the heavy engine. The Mondeo feels large on the road and is occasionally a little difficult to place on B-roads, not to mention the obvious difficulties of manoeuvring in tight urban environments.
Family car appeal
Ford is well aware that current buying trends among families are leaning towards taller cars like compact crossovers, but the Mondeo trumps all of these for boot space and legroom, so despite lacking the raised driving position the Mondeo actually makes a better family car. This particular model, however, has more expensive interior materials that might not mix well with the messes a small child can create.
First car appeal
Given its price, insurance grouping and sheer size it's unlikely that the Mondeo will appeal to the first-time car buyer. Even running costs will be too high for a new driver to stomach, and even though this trim level of Mondeo looks great it's hardly the sort of car that truly appeals to aspiring drivers.
Quality and image
Since the model is six years old in terms of a production-ready design, there are associated positives and negatives to consider. On one hand the plastics and soundproofing technology are a little less robust than some you might find elsewhere, but on the other hand niggling problems linked to production inaccuracies have been ironed out at the factory. As such this end-of-line Mondeo is likely to be even more reliable than ever, even on top of pre-existing improvements.
Accessibility
As a family car the Mondeo needs to be easy to live with. It proves to be a practical and versatile proposition at each of its five doors. The doors are long enough to provide significant apertures to allow easy ingress and egress, and the large hatch tailgate requires minimal effort to operate. There is an estate body style as well for additional outright packing space.
Stereo and ICE (In car entertainment)
Included in the model's considerable purchase price is an uprated version of Ford's standard sound system with a good spread of functionality. Those looking for more oomph should spend extra on the premium sound system, which offers powerful sound through a 265-watt, eight-channel, ten-speaker configuration, plus a subwoofer. Bluetooth is integrated, as is a sat-nav with a seven-inch screen. When specified, the on-screen media interface is clear and straightforward.
Colours and trim
The Business Edition strikes an excellent balance between the aggressive Titanium X Sport and the duller, lower-spec trim grades. Grey is a particular friend to it, with Ford's white also being popular. Small tweaks are the main focus inside, and the trim can look a bit dated. It's subjective whether it's an attractive design but it's simple and feels upmarket. LED lighting adds a premium ambience and full-leather seats are very welcoming.
Parking
There's no getting away from the Mondeo's sheer size in a multi-storey car park, but speed-dependent steering weight and decent visibility make it a reasonably easy vehicle to manoeuvre wherever there's room. A rear-view camera is available with a clear picture displayed on the central screen. An array of parking sensors is standard fit at both the front and the rear, though, so depending on individual preference the rear-view camera might not be needed.
Spare wheel
Space saver fitted as standard.
Range information
Petrol engine options - 1.6-litre (118bhp); 1.6-litre turbo (158bhp); 2.0-litre turbo (236bhp). Diesel engine options - 1.6-litre (113bhp); 2.0-litre (138bhp, 161bhp); 2.2-litre (197bhp). Transmission options: six-speed manual gearbox, six-speed PowerShift automated manual gearbox (2.0-litre engines only) and torque-converter automatic (2.2-litre diesel only). Trim levels: Graphite, Zetec Business Edition, Edge, Titanium X Business Edition, Titanium X Sport.
Alternative cars
Vauxhall Insignia The Mondeo's most direct rival has benefitted from recent updates
Honda Accord Those looking for reliability should plump for this Japanese saloon
Mazda6 Brand new design with impressive engines
BMW 3 Series Inescapable badge appeal, but much less stylish with less equipment