Log in or register
close
My AA Account
Sign in to see your cover and request assistance online
Don't have a My AA account?
You'll need your policy or membership number
BMW 5 Series M5 (2005)
Bang for buck level is high
July 2005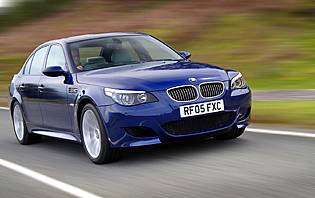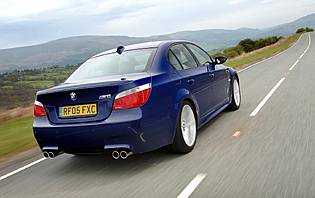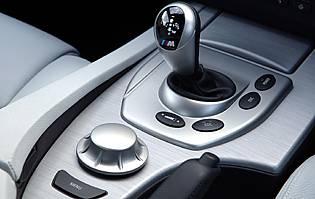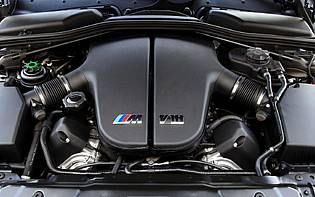 Overall rating

Likes:
As versatile as any other four-door saloon
Rivals pricier supercars for outright speed
V10 engine is a peach - powerful, flexible and sounds fantastic
Despite the M5's considerable price tag, the bang for buck level is high
Gripes:
More expensive than previous generation M5
V10 is a thirsty engine, even when used for everyday travel
The various electronic gadgets could be viewed as a distraction by purists
Practice is required to make smooth gearchanges with SMG 'box
BMW's M5 has long since stopped being just a car and is now more of a franchise. This latest instalment in the long running, popular story is another with a happy ending. Boasting a more hi-tech approach to performance – semi auto gearbox, advanced V10 engine, head-up display, adjustable sports suspension – the experience is not one for the technophobe. That said, the sound of the engine and the sheer speed of the thing should ensure the car a long shelf life.
The combination of a powerful engine and rear-wheel drive wrapped in a sensible saloon shape has always been popular. Enthusiastic drivers are well versed in exploiting the handling characteristics of a rear-wheel drive car, while the addition of a potent engine up front can add an interesting new dimension: even more tail-out antics on demand and the ability to cruise all day at serious speeds.
Fans of BMW's now legendary M5 will recognise those attributes describing the ideal high-powered sports saloon. The M5 has pretty much made the sector its own in recent years. Sure there are others, such as Jaguar's S-Type R and Mercedes' E 55 AMG, but all the critics agree that BMW knows best how to make a supercar that rivals a four-door saloon.
By the end of its life, the previous generation model had attained iconic status. The car's V8 was smooth yet could also propel you down the road with devastating speed. It was benign at the limit but also displayed a level of refinement at everyday speeds that would turn a Ferrari driver green with envy.
BMW has taken a slightly different approach with its latest car, although the end result remains the same – huge fun and incredible acceleration mixed with saloon car practicality. This M5 is a hi-tech showcase, however, and boasts a complex V10 engine, an F1-style gearshift, adjustable suspension and a raft of lightweight components. Look past the fancy head up display and the various buttons that control all the gadgets, and there's still plenty of opportunities to have some fun.
Our verdict on the BMW 5 Series M5
Considering the car's performance potential, it's surprisingly easy to live with on a day-to-day basis. All of which bodes well given the fact that opportunities to drive swiftly these days are rapidly diminishing. The best way to describe the M5 is as an executive family car that can rival Porsches and Ferraris on a good road or racetrack. When put into that context, the M5 suddenly seems like a bargain when compared to more exotic machinery.
---
Costs
No matter how good the M5 might be, it will be a costly car to run. The substantial list price aside, insurance won't come cheap for a car of this calibre. Neither will the fuel, as you're sure to use plenty on the long way home from work each night. And rest assured it likes a drink or two. Fuel economy is in the luxury off-roader sector, which means mid-teens around town and the potential for single figures when stretching the car's abilities.
Space and practicality
The M5 is like every other 5 Series – front cabin space is good, rear legroom is reasonable and there's a modest smattering of cubbyholes. The car's front, dash-mounted cupholders look a little second rate and the boot aperture will never match that of a hatchback, but the space is big enough to swallow shopping or a few carefully positioned suitcases. As you would expect, headroom in the front beats that in the back, although most adults should find the rear cabin comfortable even on long trips.
Controls and display
The standard instrumentation is the usual clear, easy to read fare from BMW. The M5 adds another layer to the driving experience, however. First up is the car's head-up display, which projects speed, engine revs, gear position, satnav instructions and the like. Don't worry, this feature can be configured to show as little or as much as you want and the display is far from distracting. The car's SMG gearbox includes F1-style paddles, which prove easy to use around town and at speed. In contrast, the stubby gearlever is almost redundant, save for selecting reverse and neutral.
Comfort
As far as sports saloons go, the M5 performs the task of cosseting its occupants reasonably well. The sports seats grip you in all the right places and the driving position offers plenty of adjustment. On the move the car's firm suspension does struggle with some urban undulations, and it's tough luck if you want a rest from the V10 engine around town as its characteristic bark is never far away – especially when changing gear.
Car security
Remote central locking, alarm and immobiliser feature in the M5's armoury, but also on its side is the fact that its styling is far from outrageous. From a distance you'd struggle to tell the M5 apart from a regular 5 Series Sport variant, which is a good thing if want to keep your expensive motor. Given the car's status it would be wise to invest in some sort of tracking device, though.
Car safety
You name it and the M5 has got it, which is not hard to believe given the car's potential. Thankfully, the various driver aids don't cut in abruptly and can be switched off if you delve deep into the car's numerous electronic gearshift and traction modes. There are airbags aplenty in the cabin and it would be unwise to dismiss the head-up display, which puts useful data such as gear position, revs, speed and even sat-nav directions right in the driver's line of sight.
Driver appeal
This is what it's all about. Despite the M5's understated looks, it is an incredibly potent machine. Thankfully it's no harder to drive around town than a supermini, although the SMG gearbox's auto mode is a little sluggish. It's on the open road where the M5 sparkles; acceleration is supercar quick, grip is impressive considering that the car's 507bhp is channelled through the rear wheels and the steering is direct. Factor in the rapid responses from the SMG gearbox, which helpfully blips the throttle on downchanges and the infectious wail of BMW's 5.0-litre V10 and it's difficult not to be impressed by the M5.
Family car appeal
It doesn't posses a million and one cupholders or fancy folding seats, but the M5 – like any other 5 Series – is capable of transporting a small family around in reasonable luxury. The car's boot might not be that accommodating for both pushchairs and shopping, but of greater concern would be ensuring that no harm came to the M5's plush and expensive leather upholstery.
First car appeal
A car boasting an unrestricted top speed of a little over 200mph and powered by a 507bhp engine is not going to be novice-friendly. And even if you could afford to buy an M5, finding a willing insurer – let alone paying the predictably crippling premium – would be an unenviable task.
Quality and image
Over the years the M5 brand has developed into a something approaching legendary status. The previous E39 model was judged by many to be the best all-round performance saloon on the market. Critics even compared it favourably to conventional supercars from the likes of Porsche and Ferrari. While this E60 M5 takes the game to a new, more hi-tech level, lengthy waiting lists and favourable reviews have already ensured its place in history. As for quality, fit and finish complements the M5's hefty price tag.
Accessibility
Strip away all the go-faster bits and the M5 is largely no different from any other 5 Series model. Access to the front cabin is straightforward, while the rear is, as you'd expect, a little less generous thanks to the smaller door apertures. The car's boot opens easily, but the load lip could be wider as with so many saloons.
Stereo and ICE (In car entertainment)
You get a pretty good deal with the M5, as you would expect for a car costing so much. The audio equipment delivers a good quality sound, and the central display makes it easy for you to keep track of the various functions. Alas, control is via the infamous iDrive system. It's not everyone's favourite, but the more time you spend with it the easier to gets. The aforementioned display makes reading the satnav easy, although the head up display can also help out.
Colours and trim
There are some external colours that are unique to the M5, but so long as you don't choose a really dark hue you'll be fine. Lighter colours tend to better show off the car's various 'challenging' curves, while on the inside there's leather and the option of various coloured trim inserts. The advice is to keep it simple in the cabin, with dark or carbon effect trim one of the more sensible options.
Parking
Unlike other 5 Series models, the M5 can't be had with BMW's dynamic steering option where steering assistance is greatly increased at low speeds. However, manoeuvring the M5 is no great hardship. The car's mirrors are a decent size, visibility is good and the parking sensors do their job well. The only slight niggle concerns the car's stubby gear lever, as it's not as intuitive as a conventional stick.
Spare wheel
Standard size wheel included.
Range information
Much like other M Sport models, the M5 is positioned as a separate car to the rest of its respective range. You get one engine option, a 5.0-litre petrol V10 producing 507bhp, and a seven-speed SMG sequential manual gearbox. Power goes to the rear wheels and there is only one trim level.
---
Alternative cars
Jaguar S-Type R Quick Jag is refined yet not afraid to play supercar when required
Audi RS6 Avant Powerful and quick in a straight line but not a patch on the M5 in the corners
Mercedes-Benz E 55 AMG Big Merc is no slouch and successfully combines luxury with speed
Maserati Quattroporte Costly Italian saloon closest here to the M5 but even more of a rare beast on the roads