Car buyers guide
BMW 3 Series M3
August 2014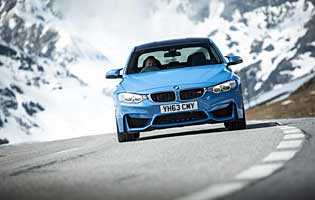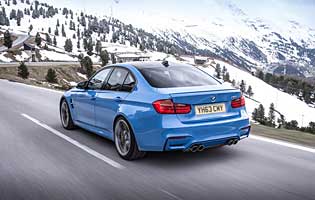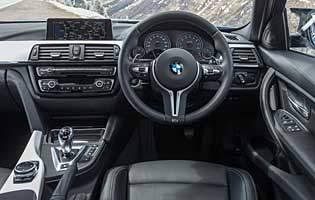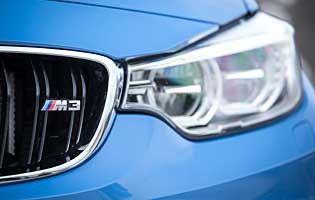 Overall rating

Likes:
Handsome exterior builds on the standard car's looks
Turbocharged engine is flexible, powerful and easy to exploit
Secure and enjoyable handling with useful electronic safety net
Still easy and relaxing to drive
Gripes:
From some angles it can look too much like a regular 3
Exhaust noise can sound too artificial at times
Concessions to comfort take away some of the usual hard edge of an M car
Running costs likely to be high
For many years the BMW M3 has been the most popular iteration of the high performance M car range, but that is all set to change as the most popular coupe version is based on the 4 Series to create the M4. That leaves the M3 tag to be worn solely by the four-door saloon version, which historically sells in smaller numbers.
The M3 is rightly revered by many enthusiasts thanks to its racing pedigree and guarantee of impressive performance, going as far back as the original E30 model. Always offered in coupe form but latterly in saloon and convertible form, the saloon has generally been the less popular choice despite offering more practicality without compromising performance.
The M3 follows the well-established route to creating an M car from a standard BMW although arguably this incarnation is more comprehensive than ever before. Perhaps the biggest change is that this is the first M car of this size to use a turbocharged engine rather than a naturally aspirated one, as the quest for increased performance with better emissions continues.
Elsewhere the M3 uses more lightweight carbon fibre than ever before with an under-bonnet strut brace and a lightened driveshaft that helps to reduce weight by 85kg over its predecessor. There are also numerous aerodynamic add-ons designed to improve the M3's performance as well as it looks.
Although there is a focus on performance enhancement the M3 still maintains the practicality and usability of the regular 3 Series saloon. Stop/start is fitted as standard and the ability to adjust steering, throttle response, gearchange speed where an automatic gearbox is fitted means the M3 can be docile when required.
Our verdict on the BMW 3 Series M3
Combining the positive traits of the standard 3 Series whilst adding a serious injection of performance means the M3 is a car with a very broad skill set. To some eyes it is prettier than its M4 sibling, is more capable of dealing with passengers and luggage and yet can still deliver huge thrills in the right circumstances.