BMW 2 Series M235i Review
Impressive performance across a range of road surfaces
June 2014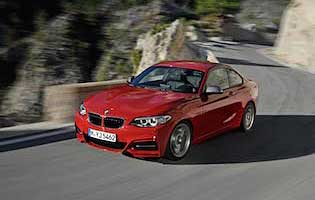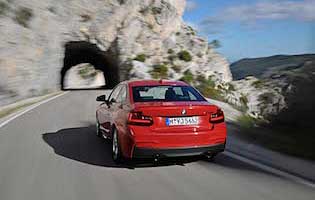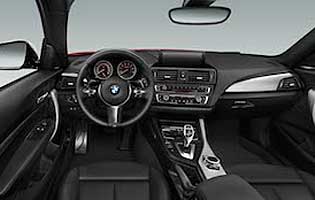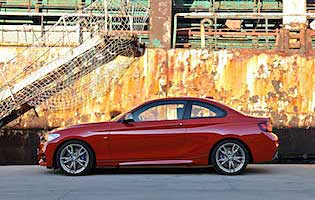 Overall rating

Likes:
Understated looks draw little unwanted attention
Practical rear seats and boot space are a bonus
Impressive performance across a range of changing road surfaces
Powerful turbocharged engine proves flexible
Gripes:
Big wheels and tyres cause road noise
Compact saloon-like profile can look awkward from some angles
Limited visibility out of the rear
Quality of manual gearshift could be better
If the M135i wasn't enough to excite the masses of keen rivers out there, BMW will also sell you a 2 Series equivalent. This two-door 'coupe' - in reality it's a compact saloon - will inevitably be viewed by some as 'son of E46 M3' thanks to its compact dimension, relatively affordable price tag and potential to allow skilled drivers to have more fun than is possible in a front-drive hot hatch.

With its twin-turbo 3.0-litre engine, this baby M car isn't short of shove. The car's 328 horsepower proves ample in the real world, and it's also the case that rear-wheel drive is easily the more exciting layout. With a nimble character akin to that of BMW spots saloons of old, the M235i shows up the firm's larger, heavier M cars in the fun stakes.

Thankfully that straight-six motor doesn't dominate proceedings, with the car proving to be a docile companion when the only task is to get to work on time. In two-door coupe form, the M235i is also more practical than you might think. Granted, it's no 3 Series Touring, but there's enough cabin room and boot space for a pair of speed-loving urban dwellers or empty nesters keen to relieve their motoring youth.

And in a departure form previous exploits, this particular m car can be further tuned after the initial purchase - depending on your available budget, naturally. From a locking differential, uprated brakes to suspension components, this lower cost M model can be personalised and modified to suit both your pocket and what you plan to use it for, be it fast road or track work.

For the times when you're not pretending to be a driving God, the M235i's cabin is a refined and relaxing environment. The M themed trim is subtle, while the sports seats offer plenty of support. The list of standard kit could be longer, though, given the car's asking price is that bit more than even the hottest of hot hatches.


Our verdict on the BMW 2 Series M235i
BMW's M cars are always held in high regard by fans of the brand, although with the arrival of ever faster and more powerful models, seeking enjoyment at more sensible speeds has become increasingly difficult. M versions of the 1 and 2 Series models have mostly fixed that issue, with the latter proving more engaging and focused than the already impressive former choice. That the M235i can also be tuned to your own taste and budget is another plus, along with the tuneful and flexible 3.0-litre engine.