Bentley Arnage T review
Untouchable image is highly appealing
September 2006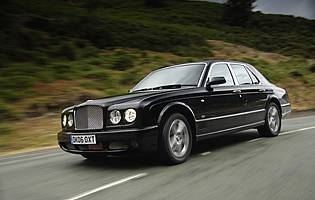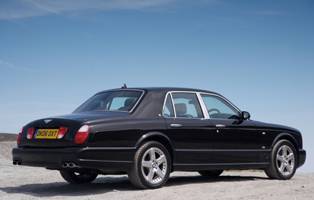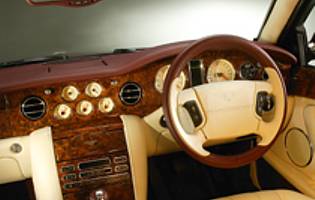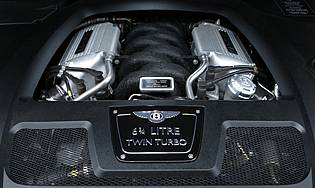 Overall rating

Likes:
Untouchable image is highly appealing
Incredible performance on offer
Comfort and ride levels are very good
Interior is a delight to use
Likes:
Mature evolution of once radical styling
Balanced performance across the range
Rear occupant space now improved
Economy and emissions figures to rival much larger cars
Competing in one of the most exclusive markets in the motoring world, the Bentley Arnage is the most luxurious saloon from the legendary manufacturer. As well as delivering the last word in luxury it delivers exceptional performance, all wrapped up in a package with a strong sense of style and taste.
Although much of the Arnage is based on older technology, a continuous process of improvement and refinement has ensured that it meets the needs of modern motoring. The exterior remains traditional in looks but combines modern detailing, such as the smart 19-inch alloy wheels and high intensity headlamps. It is this maintaining of traditions that keeps the Bentley's appeal so strong, and it is unlikely to change radically in the future.
Inside the Arnage is arguably even more appealing, thanks to the luxurious bespoke interior. Only hides and chrome of the highest quality are used inside, finished by hand to the customer's requirements in a range of hues. Even so the Arnage still incorporates modern systems into the traditional cabin, with a hidden sat-nav screen, climate control and audio systems.
Unlike many ordinary cars, the Arnage can be specified to suit the particular requirements of the buyer. As well as choosing an exterior colour and wheel options, the Arnage buyer can choose a main and secondary leather colour, the colour and finish of the wood, stitching, carpeting and even door panels. Bentley also offers a totally bespoke service who can meet the needs and whims of the most demanding buyers.
Our verdict on the Bentley Arnage T
The Arnage is hard to judge in the terms of ordinary cars due to its expense, but despite the price tag it offers a huge amount for the money. It has the image, the grace, performance, luxury and comfort in equal measure, yet it is a class apart from more modern rivals.