Audi A5 RS 5 Coupe review
Powerful V8 engine is full of character
April 2010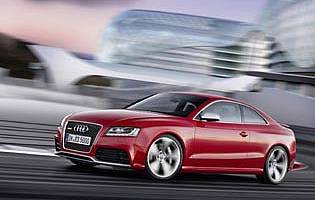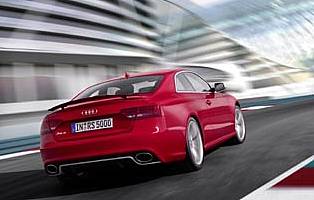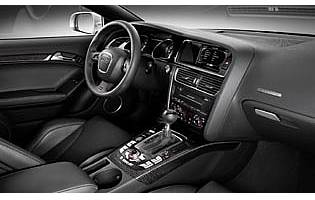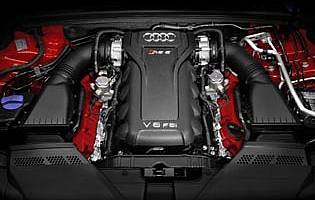 Overall rating

Likes:
Powerful V8 engine is full of character
RS bodykit enhances already attractive looks
Polished ride and handling a welcome leap forward over previous RS variants
High quality cabin up to Audi's usual standard
Gripes:
Access to the rear seats could be better - the chunky sports seats don't help
Can sometimes feel too clinical - car requires little effort to travel quickly
Has the potential to be a very noisy car, which doesn't help if you want to be discrete
Running costs will be high for a car with this level of performance
Buoyed by the success of its RS 4 range, Audi has turned up the heat with its RS 5. It's also learned much in recent years, and with the critics now warming to the various S and RS models, it's clear that Audi has rediscovered that ability to make engaging performance models after a long time in the wilderness.
You only get one shot with the RS brand. Audi has been clever not to flood the market, which means there's only one model at a particular time. With the RS 4 making way for the RS 5, evolution of the sub-brand has led to a gradually more polish product.
Using its A5 as the base vehicle, Audi has transformed its popular coupe into a Porsche-baiting high performance car. The firm's S5 previously hinted at the car's potential, but packing a 444bhp V8 the RS 5 moves the game on by a substantial margin.
And this is no straight-line missile. Audi has learnt plenty from the press and customer feedback of its recent offerings, plus there's a lot of evidence to suggest that its engineers have rediscovered how to make a great handling sports car. The RS 5, with its intelligent quattro all-wheel drive system, adjustable suspension and that V8 engine, is a convincing package.
Visually it's a subtle change over the lesser S5, itself a surprisingly restrained performance car. The RS 5's bodykit is modest, although the active boot spoiler does give the game away at speed. Refreshingly, the RS 5 is no one trick pony, and proves to be versatile performance machine. The coupe bodystyle is a practical one, while the car's ability to cover ground rapidly with little effort adds to its all-rounder appeal
Our verdict on the Audi A5 RS 5 Coupe
Far from being a one-trick, straight-line pony, Audi's RS 5 delivers a level of performance that should silence critics of Audi's recent high-end sports cars. The German firm has clearly learnt much in recent years, and RS 5 is offers an exciting, rewarding and engaging experience, plus the ability to play it cool on the commute to work.