Audi A4 Cabriolet 2.0T FSI review
Impressive build quality and attention to detail
May 2006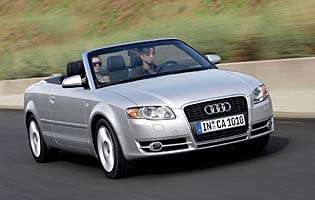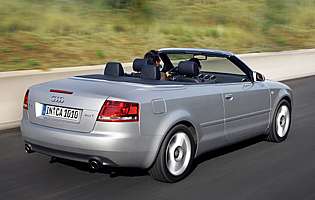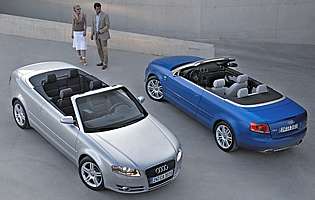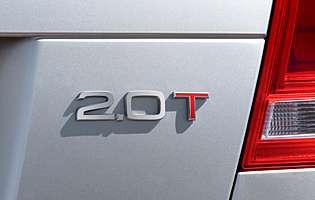 Overall rating

Likes:
Impressive build quality and attention to detail
Wind noise is low with the roof up
Room for two adults in the back
Boot is a decent size and space can be increased if you don't want to lower the roof
Gripes:
Hood down refinement could be better as it can get noisy at speed
Using the wind deflector means the rear seats are out of bounds
Options list includes some items that should be standard on a car like this
Car a greater theft risk thanks to fabric roof - metal would be better
As iconic as they come, Audi's Cabriolet - today based on the firm's A4 saloon - has been a top choice for style-conscious buyers for many years. This iteration takes the sub-brand further in all areas: quality, driveability and desirability. However, some things never change because the car has retained the fabric folding roof format that other companies have dropped in favour of metal folding versions.
You won't get a mid-size premium convertible more desirable than Audi's A4 Cabriolet. That's not the hype talking, thousands of buyers can't be wrong in their choice over the likes of BMW's 3 Series Convertible and the Mercedes CLK drop-top.
The format has remained the same for a long time now, but Audi knows what people want and has sensibly left well alone. Four seats, a folding fabric roof and a decent boot all make up the A4 Cabriolet - and the 80-based original. This time, though, the car handles better, displays less body shake and can even be had in high-performance RS4 trim.
For most people, the fact that the Cabriolet looks like a drop-top A4 is good enough. Revisions for 2006 run to the now ubiquitous large, single frame grille that appears on all Audi models and a raft of improved engines. There's even a diesel option - something that Mercedes has so far shied away from.
But the real reason many people buy Audi's offering is because it looks stylish in an understated, classy way, and they look stylish when driving it. The roof mechanism is a proven one and, unlike cars sporting metal folding roofs, when retracted the Audi's cover doesn't rob you of all the boot space - only some of it. And crucially, you can get four people in the A4, making it practical as well as attractive.
Our verdict on the Audi A4 Cabriolet 2.0T FSI
There are sportier convertibles around than the A4, but few offer the same blend of practicality and style. Yes, the fabric roof appears to be going out of fashion, but there are packaging benefits with this technology. As such, the A4's boot is a reasonably good size and doesn't look like a box that's been casually grafted onto the A4's rear, plus car will accommodate four adults. Above all, this A4 looks good, is pleasant to drive, refined and spacious.