Audi A4 allroad quattro 3.0 TDI reviews
High levels of cabin quality easily beat the competition
July 2009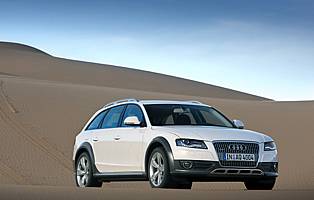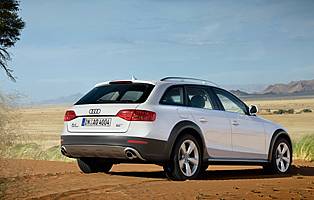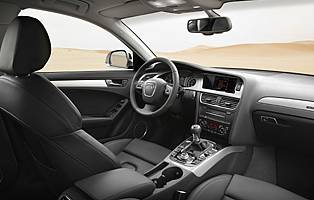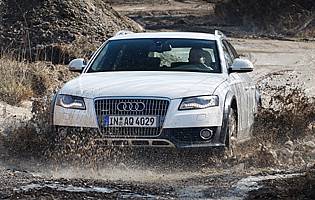 Overall rating

Likes:
High levels of cabin quality easily beat the competition
Huge choice of different engines and transmissions
Now a much more enjoyable and rewarding car to drive
Four-wheel drive is a useful addition to the car
Gripes:
A premium product that might be wasted on low demanding users
Is there room in the Audi range for two allroad variants?
Handling remains balanced but not as sharp as conventional A4 Avant
A similarly priced regular SUV would be more capable on rough terrain
Famous for inventing new models to plug niches in the wider market, Audi's A4 allroad is essentially a mini version of its much loved A6 allroad. Not a full-blown SUV but a step up form a conventional estate car, the A4 allroad aims to bridge the gap between the two sectors for the minority who will likely buy one.
Some might be puzzled by the presence of only one bodystyle, but there's a reason for this. The infinitely more practical Avant variant lends itself better to the perception that the allroad is more of a lifestyle vehicle than a motorway hack for business users.
In reality the A4 allroad, complete with practical Avant body, is perfectly positioned between the larger SUV set and regular estate and hatchback models. Buyers turned off by the former - too big, too thirsty, to compromised in the handling department - are likely to opt for the A4 allroad as an intelligent compromise.
With its quattro four-wheel drive system, slightly raised ride height and strategically positioned exterior 'bash proof' panels, the A4 allroad carefully balances the need to offer enhanced off-road performance with the desire to maintain Audi's trademark clean exterior design cues.
Such a balance ensures that the car never shouts ""SUV"" or will look out of place in the office car park. In fact, it would be fair to say that the exterior modifications do more to cultivate an appealing lifestyle image that's more subtle than most 4x4s. Of course, inside it's all familiar A4 architecture, which should please Audi fans.
Our verdict on the Audi A4 allroad quattro 3.0 TDI
The cynics will no doubt view Audi's A4 allroad as something of a novelty item. What they fail to understand is that the car appeals to buyers who would otherwise be dissatisfied with a conventional SUV or regular estate car. The current crop of lower cost crossovers - Skoda Yeti, for example - aren't in the same league image-wise. Strangely, then, the A4 allroad has a niche all to its own.