For more than 30 years, we've been celebrating our highly-skilled mobile mechanics with the Patrol of the Year Awards. Potential winners are put forward by their managers for the two main categories: Patrol of the Year and Recovery Patrol of the Year. The annual awards also honour the Jaguar Land Rover Technician of the Year and the Volkswagen Technician of the Year.
The judging process includes an intensive assessment day, with driving and technical tests, as well as panel interviews and mock radio interviews.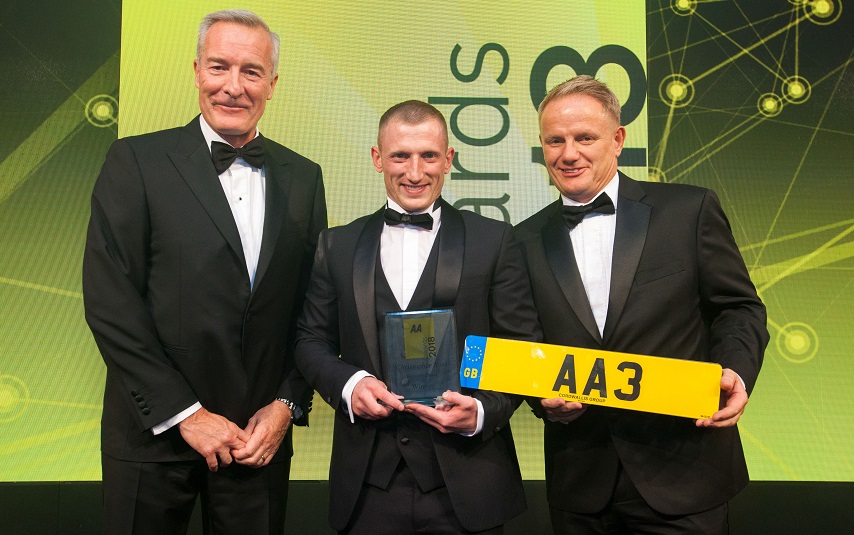 AA CEO Simon Breakwell (left) and 2017 Recovery Patrol of the Year Brent Pugh (right) present Chris Ross with the 2018 Recovery Patrol of the Year Award

---
Taking the top honour is a big responsibility, with Patrol of the Year winners spending the next 12 months as the public face of the AA across the country and in the media.
David Brambell, Director of Roadside and Outdoor Operations at the AA, says: "Our roadside and recovery patrols typify the values that set AA patrols apart. These awards are true testament to the winner's character; their outstanding service and professionalism are some of the qualities that make them our top AA patrols and truly deserving of this accolade."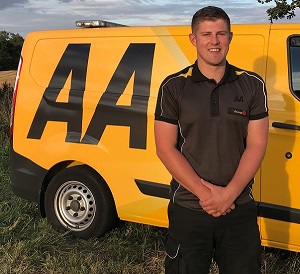 Did you know?
Our current Patrol of the Year is former AA apprentice George Felton (pictured, right), while army veteran Chris Ross (above, centre) is our Recovery Patrol of the Year.
2016 Patrol of the Year John Snowling helped to set a new world record for best fuel economy in a petrol powered car.
A career in motorsport and aircraft maintenance propelled Max Holdstock towards the title of 2015 Roadside Patrol of the Year.
3 of our last 4 Recovery Patrol of the Year winners hail from Yorkshire.
A job in the family circus provided an unlikely start to 2014 Patrol of the Year Mark Spowage's career.
2010 Recovery Patrol of the Year Alan Price came to the rescue of pop singer Duffy when a breakdown threatened to scupper her first gig after reaching number one in the UK charts.
2009 Roadside Patrol of the Year Stewart Topp took part in the Queen's Jubilee celebrations by driving an AA Land Rover along the Mall in London.