As the days turn colder, it's tempting to turn the thermostat up a few notches. But higher temperatures indoors mean higher gas and electricity bills. Luckily, there are some things you can do to keep your home warm and inviting – saving yourself money at the same time.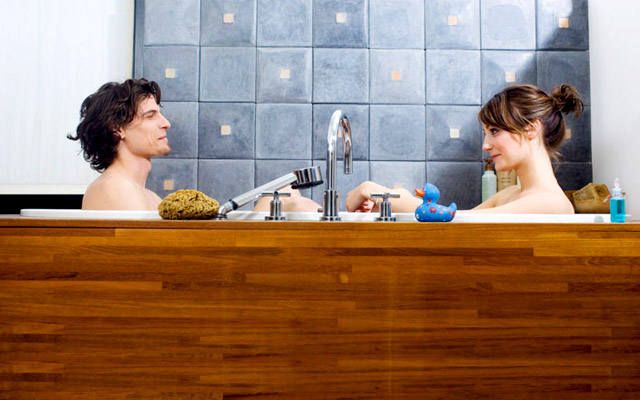 Keep warm and save on energy bills
Cover stone or wooden floors with a rug or hallway runner to contain the heat
Draught proof your house – buying draught excluders is one of the easiest and cheapest ways to save on bills
Check your window frames for gaps – if you find one, fit a reel of self-adhesive insulating strip around the frame to prevent the draught from getting in
If your curtains are on the thin side, add thickness with a thermal lining – they're usually quite cheap and easy to attach
Switch to an energy-efficient shower head to reduce the amount of water delivered from taps and showers – this could save you money on your water bill and on the energy to heat your water
Keep your radiators efficient
Place reflector foils behind your radiator to deflect heat back into the room and stop it from being lost through the walls
Get a radiator booster – it uses a small thermostat fan to draw the heat trapped behind the radiator and spread it evenly around the room
Place a shelf above the radiator to stop the hot air rising directly above it – this is particularly useful if the radiator is below a window with curtains
Turn radiators off or down low in rooms which you're not using – and remember to keep the doors closed in unused rooms
Bleed radiators as soon as possible – when air is trapped in the upper section it leaves the radiator feeling cold at the top and warm at the bottom, which limits the heat you feel but not the money you spend
Take control of your heating
More than half of the money spent on energy bills goes towards heating and hot water – this is where
a room thermostat
comes in useful. Turning down your room thermostat by just one degree could save you between £85 and £90 a year, depending on the size of your home.
Whatever the age or brand of your boiler, a thermostat will let you:
Set your heating and hot water to come on and off when you need them
Only heat the areas of your home that need heating
Set the temperature for each area of your home
The
Energy Saving Trust also promote smart controls
, which allow you to control your heating using a mobile app, so you can manage the temperature of your anytime and anywhere.
Look after your boiler
During the winter months your boiler is one of your main priorities. If it breaks, you could be left with difficult living conditions as well as the potential costs of an emergency call out and repair.
There are, however, a few steps you can take to make sure you're getting the most from your boiler.
Book your boiler in for an annual service – it could help it run more efficiently and save you money by spotting a small problem before it turns into a big and pricey issue
Arrange a power flush – sludge can often build at the bottom of your boiler, which can affect how well it works so a deep clean can extend the life of your boiler
Insulate your boiler during the winter – this will help it stay warmer for longer, reducing the cost of your heating