Volkswagen Polo BlueMotion 2 3dr
Incredible fuel economy
October 2007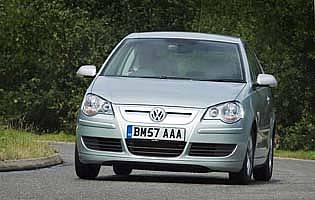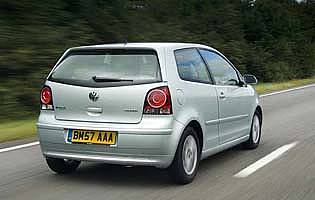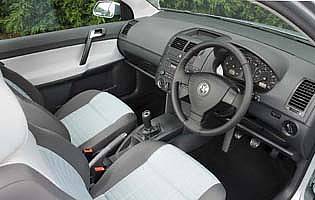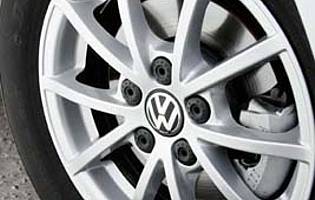 Overall rating

Likes:
Incredible fuel economy
Feels roomy despite small size
Smart and functional interior
Relaxing and easy to drive
Gripes:
High gearing not suited to town driving
Better specced model suffers worse economy
Uninspiring looks
Expensive compared to standard model
There are few issues bigger than that of carbon footprints at the moment and there are few manufacturers that aren't developing models capable of doing their bit to save the planet. Volkswagen's initial effort is the Polo BlueMotion, an advanced variant of the hatchback designed to have the minimum possible environmental impact.

Originally making its debut at the Geneva Motorshow in 2006 the Polo Bluemotion is a simple idea executed with typical German efficiency to good effect. Starting with a 1.4-litre diesel version of the popular city car, Volkswagen has made revisions across the board not only to bring down weight, improve aerodynamics and lessen rolling resistance in an attempt to raise fuel economy, but also to ensure the car can be efficiently recycled at the end of its life.

From the outside a new grille is among the noticeable changes. It aids airflow over the bonnet to improve the aerodynamics, as does a splitter on the front bumper and a rear lip spoiler. Light-weight wheels have also been added along with low rolling resistance tyres.

Volkswagen has also worked on its 1.4-litre diesel unit for use in the BlueMotion. The standard turbo has been replaced with a variable turbine geometry unit linked to an Exhaust Gas Recirculation system to boost response and performance. The three-cylinder unit also has a Diesel Particulate Filter to lessen emissions and, as one of the company's PD units, uses a high-pressure injection system to deliver more efficient combustion. The gearbox has been modified with the top three of the five gears ratios extended for lower engine speeds when cruising.

The work has been carried out to good effect, with the BlueMotion variant's economy improved noticeably compared to the standard 1.4-litre diesels. In fact, the success of the operation has inspired Volkswagen to create BlueMotion eco-friendly version of some of its other models too, giving the company real kudos as a manufacturer of environmentally aware vehicles.


Our verdict on the Volkswagen Polo BlueMotion 2 3dr
The BlueMotion certainly offers better economy compared to the rest of the Polo range. However, you'd have to give thought to whether savings in fuel will outweigh the increased initial purchase price. It's a shame that the BlueMotion 2's extra toys lift it out of the tax-free band but, if you can live without aircon, the BlueMotion 1 will save more money and leave a smaller carbon footprint.