Car Buyers Guide
Jaguar S-Type 2.7-litre V6 D S
April 2004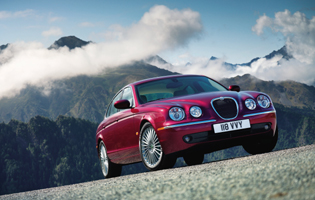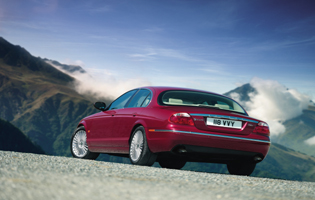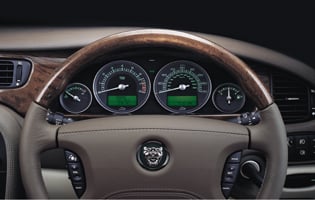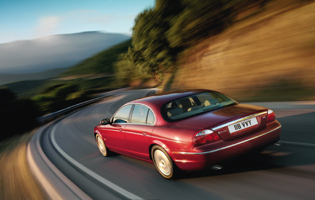 Overall rating

Likes:
Revised styling looks sharper and sportier
Power and torque of diesel engine is smooth and exhilarating
Quiet engine makes for a relaxing ride
Good fuel consumption should help keep running costs down
Jaguar's updated S-Type range tries its best to mix it with the big boys of the executive saloon segment, but does it bring enough to the table to be a real competitor? Sharper looks and a V6 diesel engine help the British marque stake its claim.

Most people have a soft spot for the Jaguar marque because of its history and heritage. However, several years of over-weight and uninspiring models meant that the Big Cat's reputation took a severe denting.

But with the modern day S-Type there is a luxury, quality feel to this car that was sadly lacking in previous incarnations. However, is it luxury enough to take on the uber-saloons of Mercedes and BMW? Or can it challenge the Lexus GS on the value for money front?

In diesel form the Jag certainly has the competition a little worried, as its performance and frugality make it a good compromise for the executive who clocks up a large mileage every month. Subtle improvements both inside and out help the retro Brit to mix it with the big boys.

And yet, the S-Type signals Jaguar's intent to embrace modernity and to shake of the final remnants of its previously stuffy image. There are a number of touches and features that convey this, but none more acutely than the inclusion of aluminium detailing in Sport and R models as an alternative to the more traditional wood.


Our verdict on the Jaguar S-Type 2.7-litre V6 D S
Current S-Type is a real good looker and the twin-turbo diesel unit makes long distance cruising an absolute pleasure. Its quieter and more economical than many rivals and the interior is a sumptuous place to be.