From country house splendour to minimalist boutique chic, the UK boasts some of the finest spa facilities in the world. We learned much of what we know from the Romans, who specialised in this kind of thing. They brought to Britain their thermae, large complexes for public bathing and relaxation. These had hot pools, cold pools, and steam rooms, as well as places where people could engage in sports and exercise. Modern British spas make much more use of technology, but there's no doubt the ancient Romans would recognise them as part of their cultural legacy.
Here is a quick look at some of the best locations around the UK.
This elegant Rocco Forte hotel enjoys fine views over Edinburgh and its castle. A contemporary Scottish style runs throughout the hotel, but the health spa sports a Roman theme. The Balmoral Spa houses a 15m indoor swimming pool, a sauna, a steam room, a relaxation suite, a gym and an exercise studio – as well as five treatment rooms.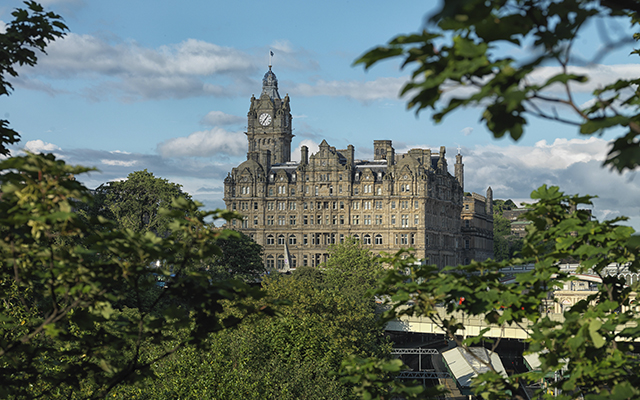 Photo: The Balmoral, Edinburgh
This imposing hotel is just 20 minutes from Newcastle-upon-Tyne. The fully-featured Serenity Spa is inspired by Feng Shui, and includes a 20m ozone pool with massage stations, a variety of steam rooms and saunas, hydrotherapy bath with massage stations, ice fountain, plunge pools, outdoor hot tubs, gym, aerobic studio, roof garden and restaurant. There are also over 45 different health and beauty treatments.
With stunning views of the Wharfedale countryside, this beautiful 4-star hotel in Skipton dates back to the 17th century. Housed in a converted barn opposite the hotel, the spa houses an indoor pool, steam room, sauna, plunge pool, gym, a sun terrace and several beauty therapy rooms offering Elemis treatments.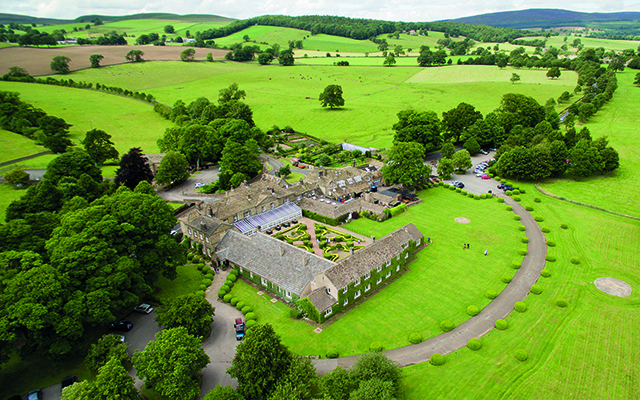 Photo: The Devonshire Arms Country House Hotel & Spa, North Yorkshire
This delightful country-house hotel is set in 120 acres in the depths of Surrey. It boasts 45,000 square feet of spa, housing a thermal sequencing experience, ozone-treated swimming and hydrotherapy pools – indoor and outdoor – along with a range of therapies and treatments.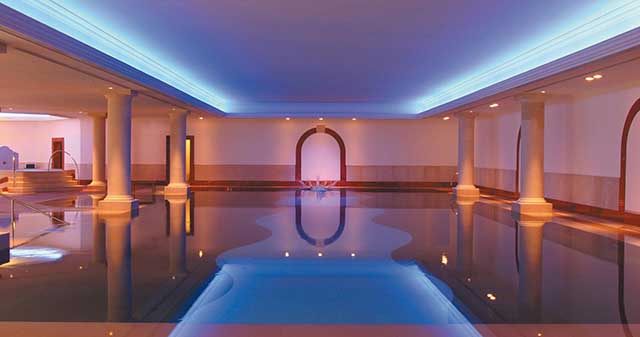 Photo: Pennyhill Park Hotel & Spa
This outstanding country house is set in 130 acres of countryside on the edge of the New Forest National Park. In addition to 10 treatment rooms and a relaxation room, there's an outdoor whirlpool, a 17m ozone-treated swimming pool, a hydrotherapy spa pool, aromatherapy saunas and crystal steam rooms, cold drench showers, a pool bar, a gym and a fitness studio.