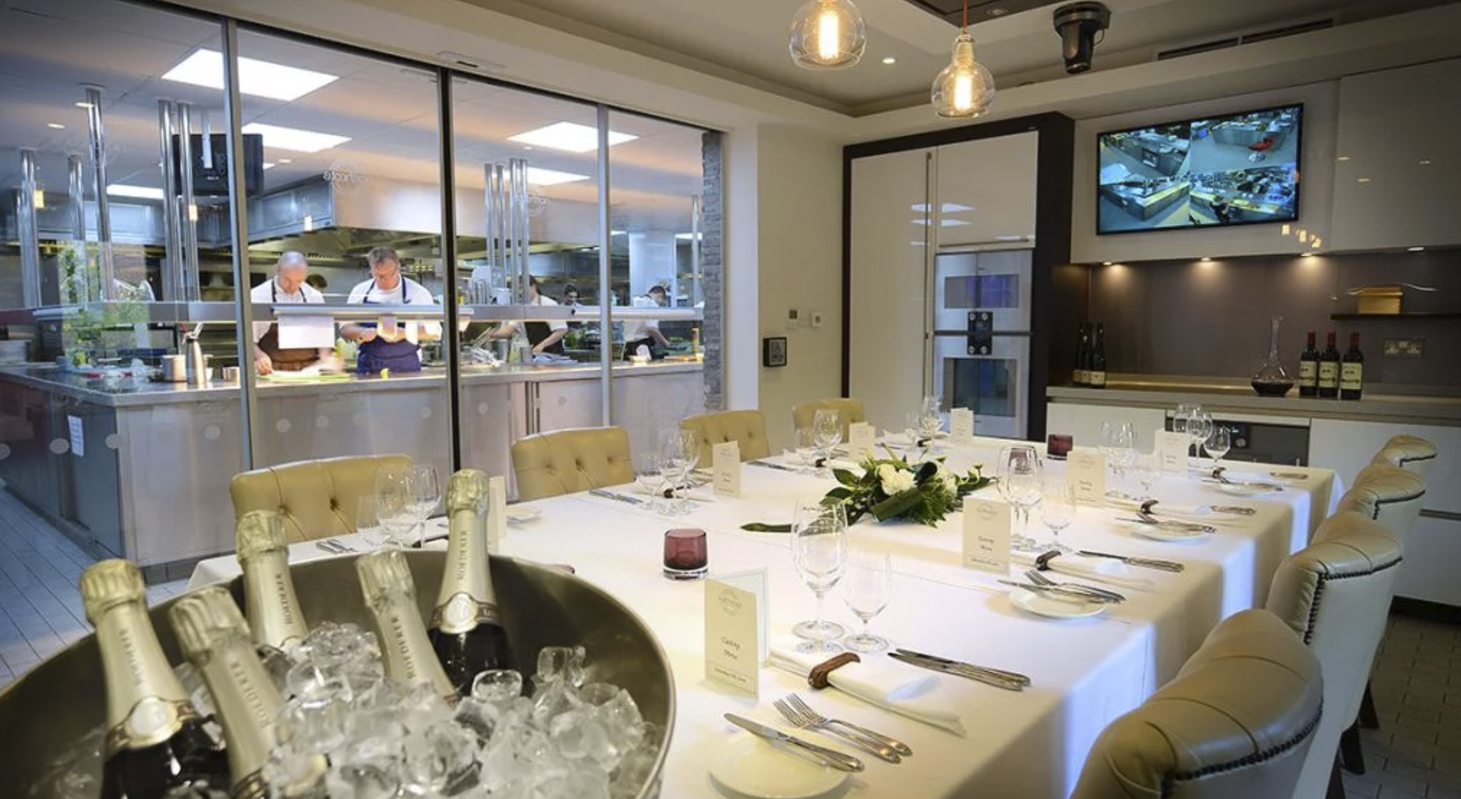 Photo: Chef's table at Northcote
1. Get to the heart of the culinary action at Northcote
A bespoke chef's table provides an interactive experience with the kitchen team creating masterpieces before your very eyes.
Evening dining offers up two 'Surprise' menus of seven or nine courses. Lunch also offers a three- or four-course carte if you're determined not to be surprised
The dynamic cooking and sharp technical skills of head chef Chris Cleghorn is showcased here via a choice of seasonal tasting menus, including an impressive one for vegetarians.
The Harrow's pre-dessert signature dish is mango mousse set in Italian meringue with a tuile representing the finger of toast.
5. Dynamic modernist food is the order of the day at Gravetye Manor
Chef George Bloggs might serve up local South Downs hogget in a three-way presentation – the loin, shoulder and sweetbread served with cabbage, lamb jus and mint jellies.