About the award
AA Hotel Services, in partnership with Aslotel, who specialise in the supply of products to the hospitality industry and currently has a portfolio of over 1,000 bedroom and bathroom equipment products, will award the title of AA Housekeeper of the Year to one individual.

The award recognises outstanding commitment and performance, identifying a housekeeper who goes above and beyond the call of duty.
Nan McDowell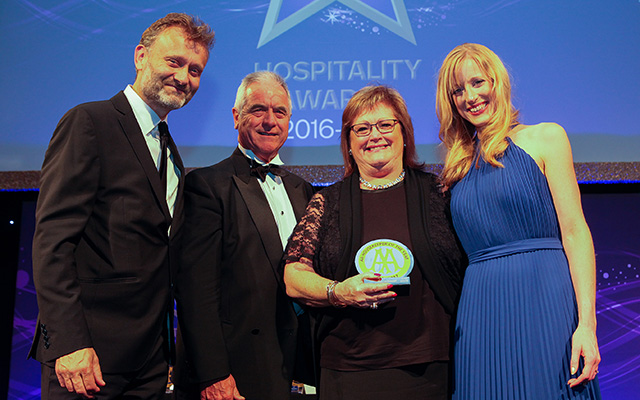 Nan McDowell is Executive Head Housekeeper at Crewe Hall, an iconic 4 Star Hotel with 117 bedrooms, located on the outskirts of Crewe. Originally the home of Lord and Lady Crewe, it was first developed into a luxury hotel in 1998 and was acquired by the QHotels group in 2006.

Nan is always looking for ways to improve the housekeeping service and works with other departments to ensure excellent guest services are provided. Nan conveys to her team that housekeeping is a career, not just a job and that their very important role impacts all guests. This ethos creates a sense of responsibility and pride within her team.

All room attendants and supervisors are treated with respect for the very hard work they complete each day.

Ongoing training and activities are provided to ensure that the team are up-to-date with company standards but also to show appreciation for their efforts.

Recently Nan has spent time working with local schools and groups of young people on taster days and work experience to promote careers and apprenticeships in hotels.
Previous winners
2015 – Sarah Middlemas; The Old Course Hotel, St Andrews
2014 – Geraldine Maursy; The Landmark
2013 – Julie Rogers; The Lowry Hotel, Manchester
2012 – Jolanta Vasiliauskiene; St James Hotel
2011 – Lisa Williams; Park Plaza County Hall