About the award
A hugely prestigious award presented in recognition of the hotel group that has a proven track record of striving to ensure the very best levels of service, food and accommodation across the range of properties. Attention to detail is imperative and a committed and structured approach to future development is essential.
Andrew Brownsword Hotels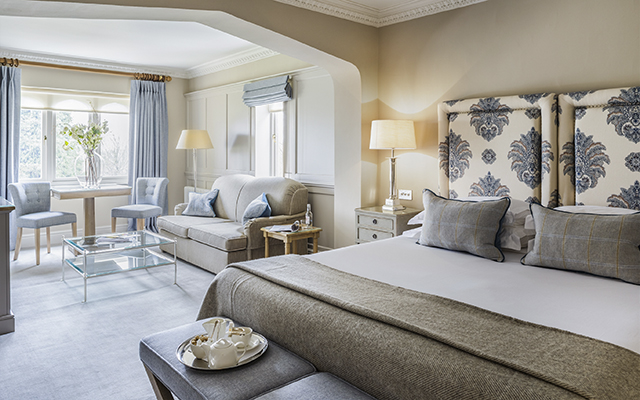 The Andrew Brownsword Hotels collection consists of 13 properties in both countryside settings and city-centre locations. Andrew Brownsword Hotels is owned by Christina and Andrew Brownsword CBE DL, who strive to create very special places that truly embody their own ethos of great hospitality.
An award-winning team of chefs and a number of long-serving general managers are key to the operation; the newly-created senior management team includes CEO Stephanie Hocking, and Associate Director Alan Swinson. The owners also naturally have a strong input. Excellent country houses are the standard here; truly the best of British, with eccentricity of design in some places but above all, classical refinement offering an impressive market mix with two brands under the Brownsword Collection umbrella.
"We have chosen to acquire each property on the basis that we not only love the location but also have a real desire to provide the highest of standards in comfort and care. Every hotel is situated in one of the most beautiful areas of our English countryside or in the centre of our more historic cities. Indeed, as we travel between them on a regular basis we feel we have created a journey filled with the pleasures of discovery. And through our travels here and abroad we have come to appreciate great service and this too has become an ethos of our operations across the collection. Our dedicated teams care about the the service they give, proven time and time again when our guests return. You will also find a part of our personal style across our hotels including our passion for the comforts of good interior design and our collection of 20th-century art. Whatever the reason for your journey to us, our hope is that you find a warmth of welcome and an experience to enjoy on every level – good food, fine wines, comfortable rooms and a feeling that you have 'come home'. We truly want you to enjoy our houses as we do."
Andrew & Christina Brownsword
Previous winners
2016 – Thwaites Hotels and Inns
2015 – Brend Hotels
2014 – QHotels
2013 – Northcote, Langho
2012 – Hand Picked Hotels
2011 – Thistle Hotels
2010 – Marriott Hotels
2009 – Von Essen Hotels
2008 – QHotels