About the award
The AA Lifetime Achievement Award, introduced in 2006, recognises professionals within the hospitality industry who have committed their lives to the pursuit of perfection within their discipline. Winners of this award are to be congratulated for making significant fundamental contributions to the industry which have had a notable impact, and must have demonstrated a lifetime commitment to progress in their field.
Philippe Rossiter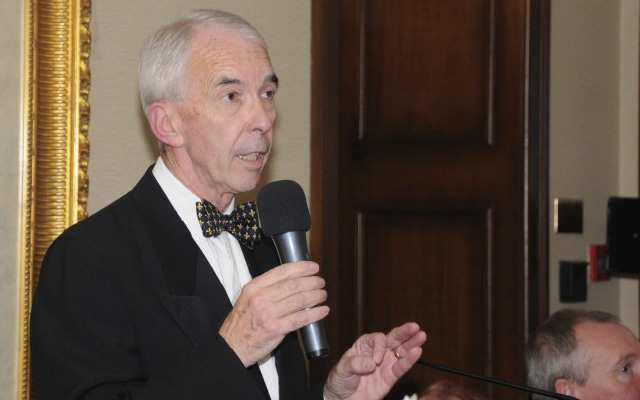 Perhaps with a French mother who was a teacher by profession, Philippe Rossiter's career was mapped out from day one, although his route into hospitality was somewhat unorthodox. Born in the UK, Philippe was eager to join the army and was stationed across the UK and Europe, rising to the rank of Colonel and appointed to head up the Army School of Catering.
With the strong management and planning skills learnt in a structured army environment, together with his passion for the education and development of young people in the hospitality sector, it was not surprising that Philippe took on the mantle of Chief Executive of the Institute of Hospitality. During his 10 years at the Institute, he was directly involved in education provision which led to extensive links with The University of Surrey, where he was awarded an honorary doctorate; this sat naturally with his academic qualifications which include an honours degree in Hotel and Catering Management and an MBA.
Philippe's time as the Executive Secretary of the Master Innholders was instrumental in driving up standards and professionalism in the hotel industry, the benefits of which we continue to see today. Philippe 'retired' in 2012 after a long and successful career in the hospitality sector. Although a keen gardener, he was not one to simply potter about in the herbaceous borders. No, not Philippe Rossiter. At the age of 70 he is now running marathons – not just for personal enjoyment, but raising funds for key hospitality industry charities of Hospitality Action and Springboard which are dear to his heart and reflect his determination to help others succeed. He hasn't neglected his French roots either, and spends quite a lot of time with his extended family in Normandy.
Previous winners
2016 – Pierre Koffmann
2015 – Robin Hutson
2014 – Ruth Rogers MBE
2013 – Harry Murray MBE
2012 – Antonio Carluccio OBE
2011 – Peter Lederer CBE
2010 – George Goring OBE
2009 – Raymond Blanc OBE
2008 – Rick Stein OBE