About the award
Introduced in 1992, this award is the AA's ultimate accolade for hotels in the UK. It is awarded to hotels that are recognised as being outstanding examples in their particular market. From the small family-run hotel to the most ambitious commercial ventures, hotels of every size and style are potential winners.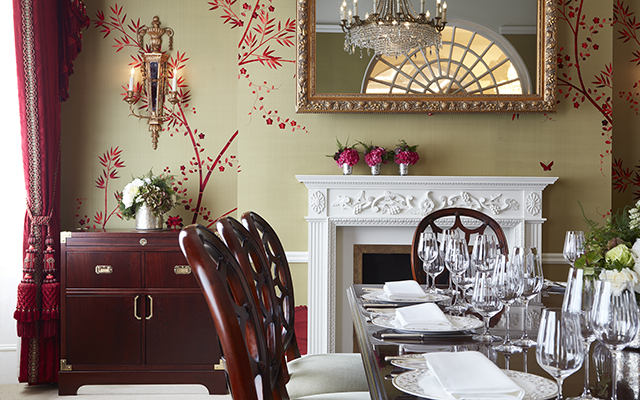 The Goring has been an icon of luxurious yet intimate British hospitality since it was completed in 1910, just a few months before the death of Edward VII, making it one of the last hotels that can call itself truly Edwardian. In keeping with the innovation of the new century it was a truly modern establishment – believed to be the first hotel in the world to have central heating in every room. Its location, less than half a mile from Buckingham Palace, gives it a strong royal connection; Queen Elizabeth The Queen Mother was a regular guest, and Catherine, Duchess of Cambridge stayed in the newly created Royal Suite on the night before her wedding in 2011.
Essentially, The Goring is a family business. Opened by Otto Goring, it is now overseen by his great-grandson Jeremy, who took over as CEO in 2005. Other top members of the team include Managing Director, David Morgan-Hewitt, who has been at the hotel since 1990; and Hotel Manager, Stuart Geddes, who has done much to increase The Goring's tally of awards and accolades.
Previous winners
2016 – The Beaumont
2015 – Corinthia
2014 – Rosewood London
2013 – Dukes, London
2012 – Four Seasons Hotel London at Park Lane, London
2011 – The Savoy
2010 – The Royal Horseguards
2009 – The Connaught