About the award
Introduced in 1998, this award recognises and outstanding contribution to promoting wine understanding and appreciation. Nominees are judged on the quality of their wine list and their ability to inspire customers to make wider and more adventurous choices in selecting wines.
The Kitchin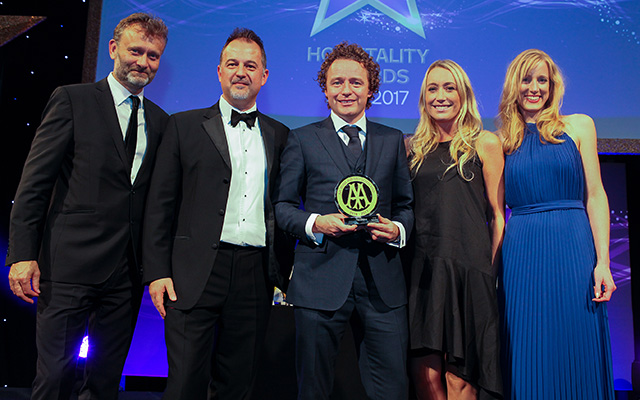 Opposite the offices of the Scottish Government on the waterfront at Leith, Tom Kitchin's eponymous restaurant was once a bonded warehouse storing whisky, although since it opened in 2006, it's the wine rather than Scotch that has created the most interest.
Kitchin's 'from nature to plate' cooking philosophy combines finely-honed technical skills with hyper-local raw materials. Based on solid French technique, the dynamic cooking is modern British and the tranquil dining room reflects the dockland building's heritage via various textures of wool, wood, stone and glass.
The conscientiously curated wine list includes many classic Old World wines from France, but it also keeps things fresh with bottles from contemporary wine makers from newer territories, with plenty by the glass to encourage food pairing. Kitchin's impeccable desserts are enhanced further by an impressive selection of 'stickies'.
Judging observations: A beautiful list with a fine and varied selection by the glass, showing a good spread of styles across both the Old and New World. Well-laid out and clear to navigate across its regional and global structure. Look out for a wellchosen range of Champagne and 'stickies' too. All in all, this is a well-balanced, highly personal list where the well-known 'big guns' sit side by side with newer trailblazers.

Previous winners
2015 – The Ubiquitous Chip
2014 – The Peat Inn
2013 – Northcote
2012 – Castle Terrace Restaurant
2011 – Rhubarb at Prestonfield House
2010 – The Kitchin
2009 – The Cross
2008 – The Strathearn at Gleneagles