About the award
Introduced in 2013, this award recognises restaurants that deliver excellent standards of restaurant service and hospitality. Teams will deliver technical service skills and food and beverage knowledge of the highest standard.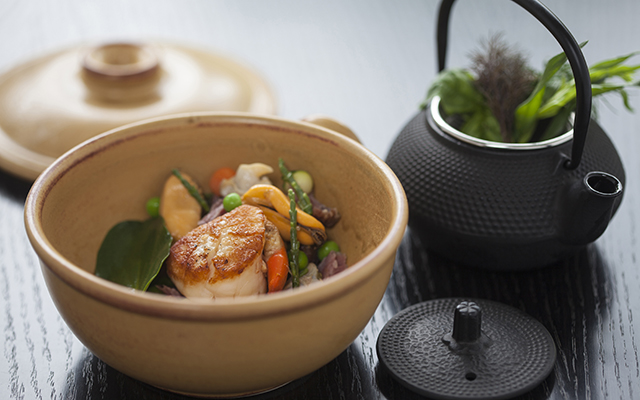 The Three Chimneys story begins back in 1984 when the place was a simple stand-alone seasonal restaurant driven by a couple's passion for Scottish food. Now into their fourth decade of continuous ownership and leadership, Shirley and Eddie Spear remain very much hands-on at the helm of their business. And that's no mean feat considering the place operates at almost full capacity, seven days a week and for 11 months of the year. They welcome over 22,000 guests annually that represent a significant boon to the local economy, and play a considerable part in building Skye's gastronomic reputation. The strength of its attraction is even more remarkable given its far-flung location: lying an hour's drive from the Skye Bridge, and with the last five miles or so by single track road, you're unlikely to be just passing by this remote foodie mecca.
The Three Chimneys has long been held in high esteem within the industry and remains a byword for superlative hospitality and service. Staff are trained to care for guests every minute of the way from arrival through to departure in a relaxed and informal manner. Head chef Scott Davies continues to maintain respect for the island's identity with his inventive approach, which draws from the Scottish and Nordic heritage of the Highlands and Islands and allows superlative ingredients the opportunity to speak for themselves, truly living up to the ethos of 'the best of Skye, Land and Sea'.
The place doesn't sit on its laurels: the last four years have seen a top-to-toe programme of refurbishment and the investment of £100k in a new kitchen to provide a state-of-the-art environment for the brigade. Shirley's lifetime work in the Scottish food and beverage sector was recognised in the Queen's 90th birthday honours list when she was awarded an OBE for services to food and drink in Scotland.
Read more about The Three Chimneys & The House Over-By
Previous winners
2016 – The Ritz
2015 – Belmond Le Manoir aux Quat'Saisons
2014 – Galvin at Windows
2013 – The Waterside Inn