About the award
Introduced in 1992, this award is the AA's ultimate accolade for hotels in the UK. It is awarded to hotels that are recognised as being outstanding examples in their particular market. From the small family-run hotel to the most ambitious commercial ventures, hotels of every size and style are potential winners.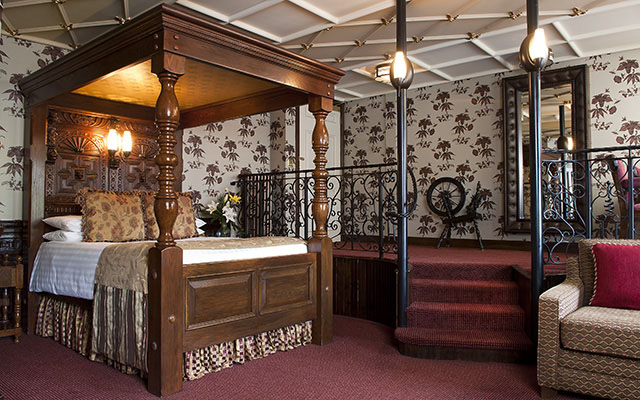 Dating from around 1600, with a rich history that includes figures from the worlds of literature, music and politics, The Old Inn is a family-run hotel which has grown and transformed year after year. In fact, over the last six years a complete remodelling of the hotel has taken place with projects still ongoing. All bedrooms were refurbished with additional bedrooms also added to the portfolio. A few years ago the kitchen was ripped out and a bespoke one built from scratch, creating a state-of-the-art space to serve the restaurant, the thriving bar operation and a flourishing conference and wedding market. The restaurant is named Lewis, after the author C. S. Lewis, who once met friends here, and stayed here for his honeymoon in 1958.
The bar is typical of an old-world Irish pub complete with open wood and turf-burning fires; locals from the surrounding area come for morning coffee and the long-serving staff know them all by name and also what their regular tipple is. This is a smart, friendly, well-run hotel, which makes the most of its fascinating and intriguing past, but also has a bright and hospitable future.
Previous winners
2016 – Manor House Country Hotel
2015 – Galgorm Resort and Spa
2014 – Bushmills Inn
2013 – The Merchant Hotel, Belfast