About the award
Introduced in 1992, this award is the AA's ultimate accolade for hotels in the UK. It is awarded to hotels that are recognised as being outstanding examples in their particular market.
From the small family-run hotel to the most ambitious commercial ventures, hotels of every size and style are potential winners.
Manor House Country Hotel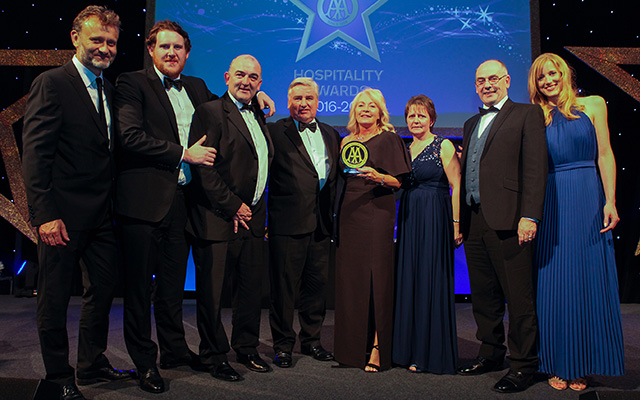 Originally dating back to the 17th century, the interior of this charming manor house was reworked in 1860 by Italian workmen, and the results can still be seen today. During WWII, the property was a USAF officers' mess.
Over the last four years the whole of this delightful hotel has been refurbished. It is set in a fantastic location with views down onto Lough Erne, and guests are able to take a cruise to enjoy the beauty of the lough. The property retains much of its original character but even so bedrooms have been given a stylish, more modern theme. There is an up-to-date leisure club and spa, a smart restaurant and bar, as well as a less formal bar/bistro.
Service is attentive, with wonderful Irish hospitality, and the team are always happy to engage socially with the guests; the gift of real Irish charm always comes to the forefront and the atmosphere is very relaxed and friendly.
This impressive hotel has gone from strength to strength over the last few years and investment continues from great owners.
Read more about Manor House Hotel


Previous winners
2015 – Galgorm Resort and Spa
2014 – Bushmills Inn
2013 – The Merchant Hotel, Belfast