About the award
Each year the AA independently inspects hundreds of restaurants across the British Isles. This award, introduced in 2000, recognises restaurants that provide cuisine of a truly excellent standard, as well as demonstrating innovation and ambience and providing a high standard of hospitality.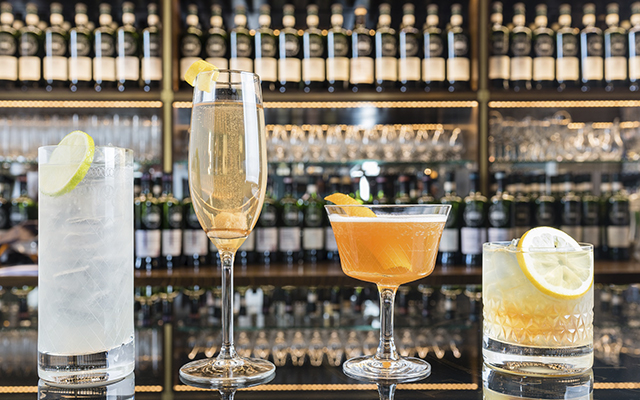 Climb the spiral staircase to the restaurant of the Scotch Malt Whisky Society in the heart of the city centre, to where a light, smart, bare-floored room is furnished with linened tables, primrose-hued walls and colourful food and drink-themed pictures. The business of matching food and drink, indeed, has been honed to a fine art here, and given the tutelary spirit of the place, it shouldn't come as any surprise to learn that it isn't necessarily wine with which the dishes are paired, but fine single malt Scotch too. The cooking has more than a hint of French classicism to it, but it is very much overlaid with modern combining, so expect to start perhaps with a rich ballotine of pheasant and foie gras with pickled vegetables and trompettes, or a roasted scallop teamed with salt cod, fennel and blood orange, for starters that make bold opening statements.
Following those, main dishes aim to showcase their principal ingredients at their best advantage, with thought-provoking but intuitive supporting elements. A serving of firm-textured halibut with spätzle and Jerusalem artichoke in crisp and purée guises pulls out all the stops, or the game season brings on roast partridge with parsnips, Brussels sprouts, and a quince simmered in sherry. Traditionalists will doubtless make a beeline for Scotch beef with cavolo nero in sauce diable. Featherlight mandarin cheesecake with cranberry sorbet is a refreshing finish, while the crème brûlée arrives glammed up with poached rhubarb, white chocolate and rhubarb sorbet. Thoroughbred cheeses with oatcakes, red onion chutney and quince jelly are the real deal. For the full pairing experience, go with the tasting menu, five courses gleaned from the main menu, perhaps hinging on venison loin with beetroot, purple carrots and orange in fir needle oil.
Read more about The Dining Room
Previous winners
2016 – Inver
2015 – The Gannet
2014 – Timberyard
2013 – Ondine Restaurant
2012 – Rogano
2011 – Gordon's
2010 – The Peat Inn
2009 – Plumed Horse
2008 – The Kitchin