About the award
Introduced in 1998, this award recognises and outstanding contribution to promoting wine understanding and appreciation. Nominees are judged on the quality of their wine list and their ability to inspire customers to make wider and more adventurous choices in selecting wines.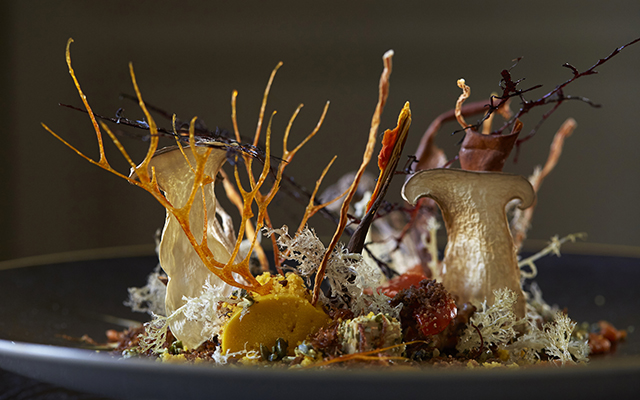 If the name seems to suggest somewhere out in the arable shires rather than just off the King's Road, it was already something of a cartographer's romance when it was coined for this district in the Georgian era. From the outside, Taylor Bonnyman's restaurant could almost be an unassuming bistro, and yet inside is an elegantly styled, expansive space decorated in neutral tones, but with contemporary paintings and smartly clothed tables. So far, so Chelsea, but the restaurant does retain a foot in the shires after all, for much of its fresh produce – fruit and vegetables, herbs and flowers – comes from a smallholding in East Sussex. Alongside his youthful head chef Marguerite Keogh, Bonnyman offers a light-touch rendition of the modern English style, where dishes are fragrant with hedgerow and seashore gatherings. A bravura opener labelled Sea and Earth is exemplary of the style: scallop and sea buckthorn, langoustine and white asparagus, oyster and pistachio, and – perhaps most revelatory of all – crab and rhubarb. Alternatively, red mullet might be teamed with fennel, but also strawberry and creamy lardo. When main dishes take a more classical path, they are not at all lacking in textural surprises and intensity of flavour. Expect a winning duo of turbot and cuttlefish to star alongside romanesco and lemon, or gamey Herdwick mutton to be gentled with sheep's curd, as well as a bright green spring array of peas and lettuce. The delicacy of touch extends into desserts such as lemon custard with lavender meringue and honeyed almonds, or crème brûlée with poached rhubarb and shortbread.
Wine judging observations: A great list, very neat and tidy in its presentation to the diner. Very good selection at fair prices with plenty of classy wines and producers to choose from, many regarded as bench mark examples which others aspire to. Very accessible with a strong by-the-glass section and halves well represented. Informative, but with subtly too. Wines come from a good cross-section of countries, regions are identified and the varied price points mean all pockets are catered for.
Read more about The Five Fields
Previous winners
2016 – Sketch (Lecture Room and Library)
2015 – The Sun Inn
2014 – The Queensberry Hotel, Bath
2013 – Northcote, Langho
2012 – L'Etranger
2011 – La Trompette
2010 – Hambleton Hall
2009 – The Old Bridge Hotel
2008 – Ransome's Dock
2007 – The Burlington Restaurant
2006 – The Harrow at Little Bedwyn