About the award
Introduced in 2010, this award recognises a clear commitment to sustainability, demonstrated through good practice and policy to make a positive contribution to reducing impact on the environment.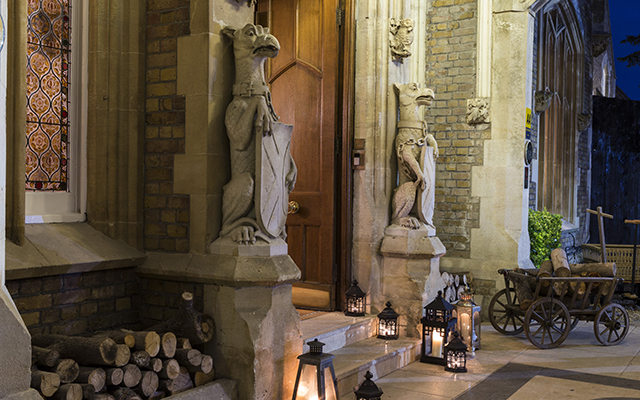 The Oakley Court was built in 1859, and is situated in extensive grounds that lead down to the Thames. Many bedrooms enjoy river views, and there are spacious public areas and extensive leisure facilities. The hotel's approach to sustainable hotel-keeping takes many forms. For example, it hosts 'swan-upping'; the process of tagging the local swan population, and invites children from local schools children to join in, learning the importance of monitoring wildlife populations.
Dedicated Green Team volunteers from each department regularly discuss future sustainable initiatives, including regular litter picks in the grounds, unique 'bee keeper' training for staff (honey is available for guests to buy), and on-site recycling for staff including batteries and electronic devices.
Energy reduction is standard, so heating efficiency is optimised, air con is energy efficient and under the control of individual guests, and up to 30% of the hotel's electricity is produced on site.
Their own rainwater collection tanks are used for watering the grounds and gardens, drinking water is bottled on-site, eco-smart toilets and showers are installed as standard, and flow-saver devices are installed in public area bathrooms.
Waste reduction is another important area. There are plenty of bins for different kinds of waste, and a partnership with Managed Waste Solutions Ltd is in place. Cooking oil is recycled, as are printer cartridges, and garden waste is composted and used in the kitchen gardens.
The kitchen garden includes two acres of vegetables, and wildflowers which help feed the bees. Menus are strictly seasonal and locally sourced, and an on-site smokehouse produces smoked fish and meats, including chorizo.
Ecological thinking benefits the hotel's bottom line, meaning they have seen profits grow, and energy taxes can be reclaimed, demonstrating that eco-friendly can also be business-friendly.
Read more about The Oakley Court
Make a nomination for the Eco Award 2018
Previous winners
2016 – Battlesteads Hotel & Restaurant
2015 – The Savoy
2014 – Waterton Park Hotel
2013 – Le Manoir aux Quat'Saisons, Oxford
2012 – Le Manoir aux Quat'Saisons, Oxford
2011 – Lancaster London
2010 – The Scarlet