Log in or register
close
My AA Account
Sign in to see your cover and request assistance online
Don't have a My AA account?
You'll need your policy or membership number
Alfa Romeo Brera 2.0 JTDm
Beautiful styling is a joy to behold
September 2010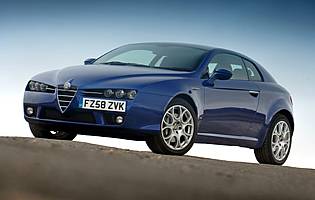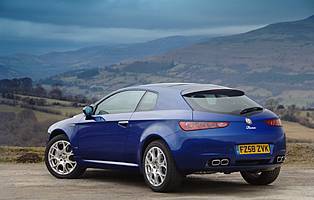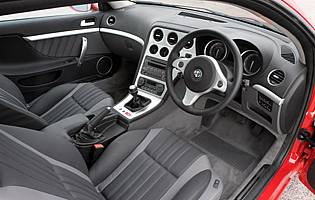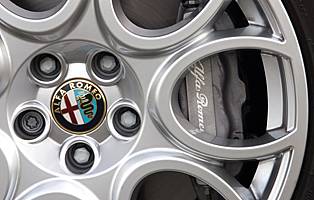 Overall rating

Likes:
Beautiful styling is a joy to behold
Good balance of economy and performance
Sporty feel from multi-gauge dash layout
Generous standard specification
Gripes:
Poor rear three-quarter visibility
Tendency to snatch steering under heavy braking
Rear seats not suited to passengers
Questionable build quality in places
Even with its timeless coupe styling the Alfa Romeo Brera is not invulnerable to ageing, so the Italian manufacturer has updated the range with new engines including a smaller, more efficient diesel option.
One of the most elegant, stylish and universally appealing pieces of car design presently available form any manufacturer, Alfa Romeo's Brera remains a welcome sight on the UK's roads. Although famed for its advanced, high performance petrol engines, the Alfa Romeo range including the Brera is no stranger to diesel power. The coupe and its convertible equivalent the Spider have been available with a 2.4-litre diesel unit for some time.
Alongside a new 1750cc turbocharged petrol unit, Alfa Romeo has introduced a new 2.0-litre turbocharged diesel to the range, offering reduced CO2 emissions and improved fuel consumption without unduly sacrificing performance. The 2.0 JTDm uses direct injection and turbocharging technology to produce 170bhp and deliver 265lb/ft of torque between 1750 and 2500rpm, meaning the Brera reaches 62mph in 8.8 seconds and a top speed of 135mph.
Despite the changes under the bonnet, the Brera retains its glamorous styling, accentuated by an attractive range of paint choices and large diameter alloy wheel options. The two-plus-two configuration inside offers a driver focus, with the dials and gauges angled towards the driver's seat and a racy, cockpit feel to the cabin.
Standard specification remains generous, too, with a host of electronic aids and equipment present of the base model. An extensive list of options allows Brera customers to personalise the model with some high-end equipment, while a new trim level, Brera Italia Independent, features styling upgrades for additional exclusivity.
Our verdict on the Alfa Romeo Brera 2.0 JTDm
As the Brera has traditionally traded as much on its great looks as on the driving experience, it loses less of its appeal that might be imagined when equipped with a smaller capacity diesel engine. Performance remains adequate but running costs are improved, meanwhile the exterior appeal remains high. Build quality is not as consistent as some premium rivals, but the package remains alluring.