Log in or register
close
My AA Account
Sign in to see your cover and request assistance online
Don't have a My AA account?
You'll need your policy or membership number
Alfa Romeo 4C 4C Review
Highly involved driving experience
April 2014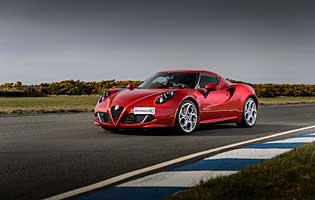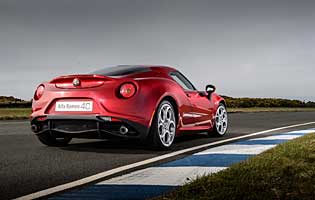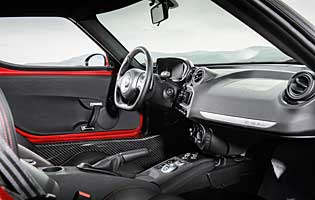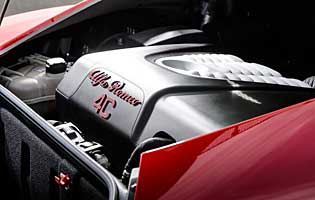 Overall rating

Likes:
Beautiful exterior design
Highly involved driving experience
High-tech design and construction gives dynamic benefits
Limited production and attractive design make it highly desirable
Gripes:
Not a quiet car nor comfortable on anything other than smooth roads
Lack of power assistance means steering takes getting used to
Relatively cramped cockpit and little space for luggage
Not a viable car for everyday use
Alfa Romeo is entering completely new territory with the introduction of the 4C and as well as introducing a host of technologies that are new to the brand it also gives it a car to rival other traditionally sporting brands. Limited production means it will not be around for long but the 4C is the most radical car to come from Alfa in decades.
Although the iconic Italian manufacturer has a glorious back catalogue of sporting cars all its offerings in recent years have been based upon standard models - bar the very limited production 8C. The 4C however marks a radical departure for the brand as it attempts to reassert its performance credentials with its new sports car.
Compact in length at under four metres the 4C is a strict two-seater with only the bare minimum of concessions to driver comfort. Rather than conventional materials the 4C is constructed from carbonfibre, making it very light and very stiff which help to boost its performance. Body panels are also produced in a composite material for further weight saving.
The 4C comes with a single engine and gearbox option - a 1750cc turbocharged unit mid-mounted and driving the rear wheels through the latest version of Alfa's dual-clutch transmission. The engine itself has an aluminium block making it significantly lighter than the similar engine used elsewhere in the Alfa range.
Inside the 4C is designed to be a focussed driving machine. The cabin itself has no conventional carpet and lots of exposed structural materials, while the instrument display is fully electronic and customisable by the driver. There is no power steering and the seats have been designed to allow feedback from the car back to the driver.
Our verdict on the Alfa Romeo 4C 4C
The 4C is so unlike any other Alfa Romeo on sale today it is likely to appeal to a completely different kind of buyer. It is a highly-focussed and uncompromising sports car that offers impressive performance and highly involving handling, but it does so with few concessions to driver comfort or usability. As an everyday car it is unlikely to appeal, but as a weekend toy and a car for special occasions it is terrific fun.