Personalised Promotional Products
With over 1,200 products to choose from, we can provide publishing solutions tailored to your business needs. Take a look at the ways we have helped our clients.
Remember that if you're buying in bulk, you can make substantial savings on the standard book rate.
For hundreds of other ideas, browse the extensive range of products in our shop.
Blocking

Enhance the quality of your gift by reproducing your company name or logo in gold or silver blocking.
Tip in pages

Personalise your event with a tip-in page – a cost-effective branding insert for any of our products.
Customisation

Let us adapt existing books or maps to create a custom-made product exclusively for your company.
Gilt corner

Add gilt corners to softback books to give extra protection, an added design feature, and a look of real luxury.
Personalisation

We can produce custom-designed covers for your existing publications, and plot company offices on the maps.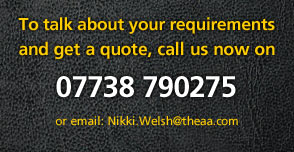 Leather binding

Many of our atlases and guides can be bound in leather or simulated leather with your company name or logo.
Add extra pages

We can add pages to our publications, carrying your own message – a simple thank you, or details of your products.
Map pads

Keep this on your reception desk to give to customers and show directions. We can plot specific locations on the map.
Create your own...

We can create new publications from our travel database, specifically aimed at your promotional requirements.
Other products & services
Related information