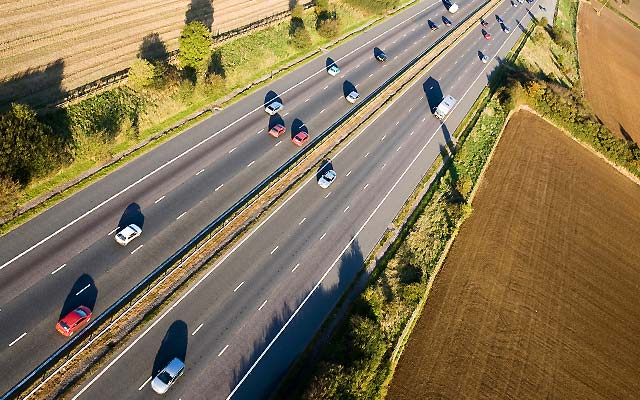 ---
April 2019
There were 19,350 responses to the April survey between 16 and 24 April 2019.
Emissions
Overall, almost half of members (45%) claim they are most familiar with the motoring term 'Euro Emissions Standard' followed by Euro NCAP (26% aware) and Euro 6 (21% aware)
7 in 10 members agreed (71%) that they would be concerned if independent tests showed that the Euro 6 diesel they were thinking of buying was much more polluting than other Euro 6 diesels.
In regards to how members feel towards the statement 'As long as the car meets the official Euro Emissions standard, Independent emissions testing is irrelevant' views are quite split with 39% disagreeing and 28% agreeing.
Disabled Parking
Half (50%) of respondents claim they have never parked on double yellow lines, or in a residents' parking bay, family and child bay, disabled bay, or electric vehicle charging bay unless entitled to.
A third (34%) have parked on double yellow lines
7 in 10 Blue Badge holders, state it is sometimes hard for them to find a disabled parking bay when they need one, with 67% of blue badge holders, agreeing that disabled parking bays are often used by those who aren't entitled to park in them.
90% of members agree that town centres/high streets should provide disabled parking bays and 85% agree that shops with their own parking should also provide disabled parking bays.
Electric Cars
Asked to what extent they agree or disagree with possible regulatory ideas that could be introduced to encourage the take-up of more plug-in vehicles, the most popular were
If EV charge points do default to charging at off-peak times, drivers should be able to override the default and start charging immediately (75% agree)
New-build homes with off-street (i.e. driveway) parking must have an EV charging point installed as standard (68% agree)
New-build homes with allocated parking not directly adjacent (e.g. communal parking area) must have an EV charging point installed as standard (65% agree)
Car buying sight unseen
Three quarters of members (74%) have never bought a car without seeing it in person first.
A quarter of members (24%) said they had bought a car without seeing it in person first and 5% claim they would consider doing this in the future.
Asked what would make them more or less likely to buy a car without seeing it first, the most popular choice was, no charge for returning the car if I decide to cancel (53%)
Home improvements
Asked which home improvements they expect to carry out or appoint contractors to carry out this year, painting and decorating one or more rooms was the top job to be carried out, with 4 in 10 expecting to do so.
This was followed by renovating/ redesigning the garden (15%) and replacing an existing bathroom or en-suite (10%).
Roads policing
52% agree that Highway England traffic officers should be given more powers to enforce motoring offences.
Only 27% agree that there is a visible police presence on motorways in the area where they live, while only 14% agree that roads can be policed effectively by cameras alone.
Members are significantly more likely to agree than disagree that there are not enough dedicated traffic police on all type of road for example on rural roads 59% say there aren't enough and only 8% say there are enough.
Driving in France
Over half (53%) of all members said they do not and won't be driving in France this year.
A third of members (33%) claim they have driven in France before but have no plans to do so this year.
Brexit
8 in 10 members (83%) said they were fed up with Brexit with 72% strongly agreeing with this statement.
50% are concerned that Brexit will cause delays at ports/Eurotunnel, and 47% are concerned that Brexit will cause delays at airports.
---
March 2019
There were 20,793 responses to the March survey between 12 and 18 March 2019.
Bikes
The majority of members claim to be considerate of the vulnerability of motorcyclists and therefore give them space (93% agree) and always look out for them (88% agree).
Londoners struggle more with motorcyclists, with 88% agreeing it is sometimes hard to spot them (compared to 85% average).
Nearly all motorists claim to be considerate of cyclists' vulnerability and to give them space (95% agree), plus always look out for them (92% agree).
Men are most likely to have lost their temper with cyclists (16% agree, vs. 10% of women) and to have received shouts or hand signals from them (23% agree, vs. 16% of women).
Driving School
The majority of drivers had no preference on whether their driving examiner was a man or a woman (85%).
Weddings and Civil Partnerships
Asked to consider the costs of attending weddings and civil partnerships as a guest, including associated hen or stag parties, nearly a fifth (19%) admit to sometimes resenting the cost of attending a wedding and more than one in seven (15%) sometimes resent the cost of attending a hen or stag do.
One in seven (14%) have declined to go to a hen or stag do because of the cost.
Partners & Driving
Nearly a fifth (19%) feel both they and their partner drive a lot, but that they usually drive if they are going somewhere together. It is particularly men (26%) that chose this option, suggesting that even if both partners drive a lot, there is a tendency for the man to drive when they are together.
Similarly, just over one in twenty (7%) said both they and their partner drive a lot but that their partner usually does the driving when they are together – and it was women (18%) who were much more likely to claim this than men (2%).
Battery Electric Vehicles
Cost and concerns around charging are the top barriers to owning a BEV
The top reasons drivers would choose a BEV are:
It costs the same or less than an equivalent petrol or diesel car (35%)
It has a 'real world' range of at least 250 miles on a single charge (33%)
There are a lot more public charging points available in places where cars are left whilst drivers are doing something else.
City Driving
The average maximum drivers are willing to pay for a day's park and ride in a city is £4.25 (mean amount).
Among those who drive into large towns and cities for their commute and would consider using a park and ride, a quarter (25%) are not willing to spend any extra time on taking a park and ride, but nearly three in ten (29%) feel an additional 10 minutes each way would be acceptable, and over six in ten (62%) would accept up to 15 minutes being added each way.
Car and Home Insurance
The average voluntary excess on drivers' car insurance is £187.
The majority of AA members surveyed are homeowners of some type (78%). Over half own outright (51%) and a quarter (26%) own with a mortgage.
The most common type of home insurance among members is buildings and contents (77%).
Easter Driving
Most think they will be driving on at least one day over the Easter weekend (75%) with driving to visit friends or relatives being the top activity across all days (31%).
The biggest single day members expect to be driving over the period is Saturday 20th (61%), with 14% planning to visit friends and relatives that day.
Two fifths (41%) think they will drive somewhere during the Easter period, but they are not sure where.
Holidays
The top destination for a main holiday this year is Europe (26%), followed by the UK coast (19%) or elsewhere abroad (11%).
Younger members (18-34) are most likely to be heading to Europe (30%), as are wealthier people (AB, 30%).
---
February 2019
There were 20,827 responses to the February survey between 12 and 18 February 2019
Car Insurance
28% of drivers aged 18-24 stated that they pay more than £1000 a year, compared to just 5% of 25-34 year olds.
28% of over 65s did no research before buying their car insurance, just renewing with the same provider, compared to just 9% of 18-24s and 11% of 25-34s.
There are significant differences between age groups regarding how respondents buy car insurance with 62% of 18-24s using price-comparison sites compared with only 23% of over 65s.
Dash Cams
17% of respondents stated that they have already bought and use a dash-cam while driving.
A further 37% are mildly interested in getting a dash-cam.
Safety features
68% of respondents said they have anti-lock brakes on main car they drive. 16% have Advanced Emergency Braking, 11% have Adaptive Cruise Control and 8% Intelligent Speed Assistance.
Driver Behaviour
According to our poll, driver behaviour is getting worse. Only one driver behaviour – mobile phone use – was considered to be improving by more than 10% of respondents.
Automatics
74% of respondents drive a manual car, with this figure varying slightly by gender (70% men, 81% women).
59% of respondents have always driven a manual, while 15% drive a manual now but have had automatics in the past.
When asked if they'd retake their driving test in an automatic (making it easier to pass but limiting them to automatics), the vast majority of respondents (87%) would still take the test in a manual so that they had the freedom to switch between transmissions as and when they wish.
Supervising learners
52% of respondents have ever supervised a learner. 38% of this group had had to tell the driver to slow down, while 28% had resorted to 'stamping your foot down on an imaginary brake pedal'.
Part-worn tyres
Overall, 75% of respondents told us that they have never bought second-hand tyres and have no intention of doing so.
This figure varies significantly by age, however – with only 57% of 18-24s agreeing with the statement, compared with 85% of over-65s.
19% of 18-24s reported having already bought second-hand tyres.
---
January 2019
There were 21,039 responses to the January poll between 15 and 21 January 2019.
Smart Motorways
Most drivers (92%) have driven at one point on a motorway without a continuous hard shoulder.
In terms of perceived safety, a 'four-lane motorway with Emergency Areas at intervals instead of a hard shoulder' was judged by motorists to be, out of eight different road types, the second least safe to drive on, with only 31% of drivers giving a score of 8-10, where 1 means extremely dangerous and 10 means perfectly safe.
Only 'narrow lanes with passing places' were considered to be more unsafe, with only 18% choosing a score of 8-10 for these.
At the other end of the perceived safety scale sits 'a three-lane motorway with a continuous hard shoulder', judged to be safe by 72% of drivers: safer than residential roads (53%) which sits in second place.
Cycling and Electric Mobility
A quarter of all drivers have ever used a bicycle instead of driving. Overall a third (33%) of drivers ever cycle and 89% of these own their own pedal cycle.
Respondents were asked about the frequency at which they see electric/self balancing personal transportation devices - such as Segways, hoverboards, electric scooters, electric skateboards and electric unicycles – on pavements/footpaths/roads in their area.
More than two thirds (68%) have ever seen such devices on pavements/footpaths, with more than half (54%) having ever seen them on the roads.
Londoners are the most likely to have ever seen these devices on pavements/footpaths (83%) and roads (72%) – both numbers being well in excess of their respective UK averages.
When asked about the legality of using such devices on public pavements/footpaths, nearly two thirds (64%) disagree that the law should be changed to allow them on pavements/footpaths, however, the notion of allowing them on dedicated cycle paths receives much more support, with 56% agreeing 'the law should be changed to allow them on dedicated cycle paths' (just 26% disagree).
Overall almost 1 in 10 (9%) agree that they would 'seriously consider buying/using one as an alternative to driving if they were made legal to use on roads and/or pavements/footpaths'.
Assisted and Autonomous vehicles
Desired features for their next car shows a range of opinions – Adaptive Cruise Control is wanted by 59% of drivers, with Advanced (Automatic) Emergency Braking wanted by 58%.Lane Keep Assist (which automatically steers back into lane if you drift over a lane line) comes in third place, with just under half (46%) wanting this from their next vehicle.
Regarding 'Intelligent Speed Assistance' (ISA) that could be fitted to cars as standard to help drivers keep to the current speed limit, an advisory solution is much more favoured, with 69% agreeing that 'Cars should know the speed limit at all times and warn drivers when they exceed it'. (13% disagree), while the statement 'Cars should know the speed limit at all times but drivers should be able to decide whether they are prevented from exceeding the limit or warned only' saw 64% agreeing.
66% agree that 'There are times when a human may know the speed limit better than an electronic system in the car'.
The growth of automated vehicles will, naturally, go hand in hand with the an increased need for vehicles to make split-second decisions that are currently in the hands of humans – some of which have an ethical tinge to them.
Binary choices
Presented with 12 pairs of words, from which they would choose their favoured word:
Motorway (43%) lost out to rural roads (57%)
Roundabouts (56%) edged out traffic lights (44%)
While 'driver; (88%) trounced 'passenger' (12%)
4x4 vs Sports car saw a general preference for the former (69%/31%), with even Londoners (64%) being much more likely to favour such a vehicle.
Local authority budgets and issues
When asked about policy areas that they think their local council should prioritise, roads and potholes emerged as the top answer with 62% choosing it in their top three.
Education and adult social care came next in order of importance (43% and 33% respectively).
When exploring respondents' views of their local area from a road safety perspective – poor driving standards were cited as the number one concern from a list of twelve options by 27% of respondents (who could only choose one option).
Excessive speed is rated as the second biggest safety concern (17%).
Ultra-low emission vehicles
Asked about when they expect to own an Ultra Low Emission Vehicle (one which emits less than 75g CO2/km and has the capability to operate for at least some of the time with zero emissions) around half of all drivers expect to ever buy one (47% EV/Electric Vehicle and 50% PHEV/Plug In Hybrid Electric Vehicle).
---