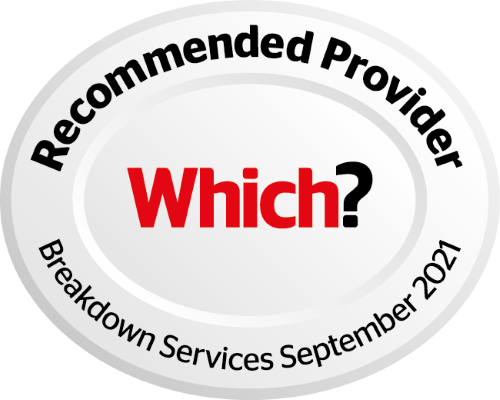 August bank holiday travel 2017
15 million leisure journeys expected over a packed weekend of music and leisure events with final festivals of summer.
(24 August 2017)
---
How to keep track of where you park at summer festivals
In the run-up to the last big outdoor events of the summer we've got parking advice including tips on how to keep track of your car.
(22 August 2017)
---
The latest AA Fuel Price Report shows that, across the board, average UK pump prices are back to where they were at the beginning of June, wiping out the gains of two supermarket price wars that month.
(19 August 2017)
---
Young drivers most likely to embrace electric driving
Whether the Government's aim to stop the sale of petrol and diesel cars by 2040 is practical or not, new AA research shows that it's the younger generation leading the way in embracing electric car technology.
(21 August 2017)
---
Drivers say seat belt campaign the most effective
More than a third of drivers think the campaign to get people wearing seat belts has been the most effective at improving road safety.
(17 August 2017)
---
Drivers shun 'pay-by-phone' parking spaces
Seven out of 10 drivers say they're more likely to drive by rather than park in a bay which requires payment by phone according to new AA research.
(9 August 2017)
---
July fuel price update
Over the past year, UK drivers have suffered on average a 5.4p-a-litre hike in pump prices as a consequence of the post-referendum weakening of the pound against the dollar.
(22 July 2017)
---
AA Trust launches Drive Electric
The AA Trust has launched the first ever Drive Electric course, free of charge and specifically geared to those who want to get the best out of driving electric vehicles (EVs).
(20 July 2017)
---
Have a break, not a breakdown this summer
With summer storms forecast to coincide with the start of the school holidays, the AA is warning of potential traffic disruption over the next few days.
(20 July 2017)
---
Overgrown bushes hide speed limit and other warning signs
An AA-Populus Driver Poll of more than 16,000 found that two fifths (40%) of drivers say that speed limit and warning signs being blocked by overgrown foliage on local roads are causing problems.
(20 July 2017)
---
£1-coin parking traps allow councils to coin in the fines
More than one in five UK councils has yet to convert all their parking ticket machines to accept the new £1 coin, a Freedom of Information (FOI) request for the AA has discovered.
(17 July 2017)
---
Councils cut highways budget
An AA investigation has found that three out of five (62%) local authorities in England have cut their overall highways and transport budget this year compared with 2016/17.
(13 July 2017)
---
Paris is top destination for Brit drivers abroad
Last year we made more than 6 million car journeys abroad – 2.6 million by Eurotunnel and 3.65 million on ferries.
(10 July 2017)
---
AA Public Statement
Important information about our AA Shop on-line customers' personal data
(7 July 2017)
---
Drivers are avoiding hard shoulders converted to running lanes
Despite all the talk about improving traffic flow and easing congestion by having more lanes, it seems that drivers are voting with their wheels by avoiding converted hard shoulders and clogging up the other lanes/
(29 June 2017)
---
June 2017 fuel price update
Oil has fallen below $50 a barrel for the second time this year but drivers are losing out at the margins: those with petrol cars hit at the commodity market level and those with diesels losing out on the forecourts.
(17 June 2017)
---
AA renews call for a diesel scrappage scheme on National Clean Air Day
As the Government closes its consultation on tackling air quality across the UK, three quarters (75%) of AA members say they'd like to see a diesel scrappage scheme.
(15 June 2017)
---
One Honda Jazz. 844 miles. A world record to beat…
Our patrol of the year and recovery patrol of the year provided the official adjudication and vital support for a Land's End to John O'Groats world fuel economy record attempt by BBC transport correspondent Paul Clifton and Honda research engineer Fergal McGrath.
(9 June 2017)
---
Britain's love affair with the car blooms
Eighty per cent of drivers really do enjoy driving and at least half of all drivers will drive to their holiday destination this summer, but the renewed love affair with the car isn't about what's under the bonnet but more about what goes on inside the car.
(2 June 2017)
---
May 2017 fuel price update
£2 a tank cheaper to fill up at a supermarket – for the third month, but a third wholesale price surge in six months threatens.
(19 May 2017)
---
Tailgating is Britain's most irritating driving habit
Tailgating has been ranked the most irritating habit of drivers on UK roads for six out of the past seven years according to research by the AA.
(17 May 2017)
---
Top ten European driving routes revealed
The top ten diriving start points and destinations in Europe have been revealed. Based on journeys downloaded from AA route planner, Paris is the top destination for holiday-makers driving in Europe, while Calais is the top departure point.
(8 May 2017)
---
April 2017 fuel price update
The latest AA Fuel Price Report shows that after a short-lived supermarket price war, which dropped petrol at the pump from 120.1 p/litre in early March to 117.4 p/litre in early April, petrol is already back to 118.7 p/litre – with the potential to go back above 120p in the coming fortnight.
(22 April 2017)
---
Tackling poor urban air quality - seven out of 10 drivers would support a scrappage scheme to help take older diesel cars off the roads
In a week when speculation is rife about the future of diesel vehicles and the Government continues to feel the heat over air quality, an AA-Populus study of more than 20,000 AA members has found high levels of support for a diesel scrappage scheme.
(8 April 2017)
---
The plague of potholes isn't going to be filled anytime soon
According to the 2017 ALARM (Annual Local Authority Road Maintenance) report, one in six local roads won't be fit for purpose in five years' time.
(28 March 2017)
---
Are drivers avoiding lane 1 on M25 Smart motorway?
Highways England's year two evaluation of the M25 Smart motorway schemes between junctions 5-7 and junctions 23-27 shows a welcome benefit from the schemes but drivers remain nervous and confused.
(21 March 2017)
---
Supermarket price war
A cut of 'up to' 2p a litre in the cost of fuel on supermarket forecourts this week has taken the average prices of petrol and diesel to their lowest since mid January.
(18 March 2017)
---
Pharrell Williams says don't text and drive
Images of stars from the worlds of sport and showbusiness including Pharrell Williams will appear across the UK as part of a billboard campaign that is being spearheaded by the FIA.
(10 March 2017)
---
Traffic Penalty Tribunal upholds landmark appeals
Bus lane appeals upheld today by the Traffic Penalty Tribunal call into question the way bus lanes are enforced in city centres across the UK.
(9 March 2017)
---
Budget 2017, AA response
Motoring-lite budget brings pump relief but with missed opportunities to help remove the burden on young drivers.
(8 March 2017)
---
Budget 2017. IPT policy needs an urgent rethink
The AA is warning drivers to 'brace for impact' ahead of the Budget as, while Fuel Duty is likely to remain frozen for another year, a further increase in IPT could be announced.
(5 March 2017)
---
AA and Think! ask drivers to convert their glovebox to a 'phone box'
Perhaps surprisingly, one in six British drivers still put gloves in their glovebox, according to a recent survey from the AA. This comes at a time when the AA and Think! are encouraging drivers to make the glovebox the phone box.
(3 March 2017)
---
AA Trust and Think! hit cinemagoers with anti-text driving ad
Since 2011 the number of casualties caused by drivers distracted by their mobile phones has increased by a quarter (24%). The AA Charitable Trust and Think! are raising awareness of the dangers of distracted driving with a new ad by adam&eveDDB to be shown in cinemas, video on demand, and online.
(1 March 2017)
---
Gas guzzlers rewarded under new VED scheme
More than half (51%) of drivers are unaware of upcoming changes to car tax for brand new vehicles registered.
(13 February 2017)
---
Internet shopping fuels rise in road traffic
The AA says that the increased demand for home deliveries caused by the growth in online shopping has contributed to the increase in vehicle miles.
(9 February 2017)
---
Don't use your airbag for a pillow!
Eight out of ten drivers have driven even though they said they were very tired.
(8 February 2017)
---
Latest road casualty statistics
Pedestrians, cyclists and other vulnerable road users account for three fifths of all killed or seriously injured incidents.
(2 February 2017)
---
AA celebrates 20 years of Euro NCAP
20 years ago, in February 1997 and supported by the AA, Euro NCAP published the UK's first independent new car crash test results and safety ratings for a group of seven superminis, and exposed really serious safety concerns.
(2 February 2017)
---
Should the Police be able to seize offenders' mobile phones?
Mobile phone use behind the wheel is so prevalent, that law-abiding drivers are getting more frustrated with offenders. Two thirds (65%) would support the police seizing the mobiles of offenders and retaining them.
(27 January 2017)
---
January fuel price update - Petrol back above 120p a litre
Pumps across the South East and rural areas have seen the cost of petrol jump above 120p a litre this week. The last time drivers faced prices this high was in December 2014.
(19 January 2017)
---
Blustery showers and 'thundersnow' creating hazardous driving conditions
With harsh winter weather threatening to bring hazardous driving conditions across the UK, the AA is issuing advice to help drivers navigate the roads safely.
(12 January 2017)
---
One in five drivers would volunteer to fill potholes AA survey finds
One in five (20%) drivers would volunteer to fill in potholes for councils, potentially helping to cut the UK's huge backlog of road surface repairs. This follows a rural scheme Devon County Council put into action last year.
(6 January 2017)
---
Return to work breakdown blues
The main return to work day (Tuesday, 3 January) is expected to be one of the busiest of 2017 for car breakdowns, says the AA, as many vehicles get left unused over the festive period.
(30 December 2016)
---
Christmas drink-drivers – nearly two-thirds deliberately got behind the wheel
Nearly two-thirds of drink-drivers arrested in the run-up to and during the past three Christmases were at least twice over the alcohol limit.
(30 December 2016)
---
Christmas travel advice - Friday 23 December busiest day for traffic
Friday 23 December will be the busiest on the roads this festive season as Christmas journeys combine with regular commuter traffic and around 12 million drivers hit the roads.
(22 December 2016)
---
Supermarket pump prices, following the usual track of lagging behind rivals' increases, have given temporary relief to drivers facing the impact of a 20% rise in the oil price over the past month, according to the latest AA Fuel Price Report.
(17 December 2016)
---
Car jacking on the increase as young AA employee targeted in terrifying ordeal
Earlier this week a young AA customer service adviser's car was attacked by a thug wielding an axe when he stopped in his car in Halesowen. Luckily he managed to lock his doors and drive away with a smashed rear passenger window.
(16 December 2016)
---
#NeverTextDrive – AA Trust launches new safety campaign
More than two million car passengers would do nothing if their driver used a hand-held phone whilst driving, according to new research for the AA Charitable Trust which today launches a hard-hitting campaign to try to change attitudes and behaviours around driver distraction.
(25 November 2016)