Small is beautiful
Microbreweries have been enjoying a renaissance since real ale became the beverage of choice for people young and old. If sampling local, bespoke beers brewed by people in the know, the pub, is your thing – you're in the right place.
With flagstone floors, low beams, open fireplaces and thick stone walls, this 17th Century pub is the quintessential country pub. In summer, make the most of the pleasant surroundings and enjoy your drink or meal in the pretty front garden. Beers come from Sharp's Brewery in Rock or one of the many Cornish microbreweries. One of them, Glory Ale, is brewed especially for the pub and is used in the homemade steak and Glory Ale pie. As well as the pub's own local twist on a traditional pie, local produce also features strongly on the blackboard menu, including Cornish crab, Cornish pasties (of course), Mr Kittow's sausages (from the local butcher) and a good choice of fish dishes.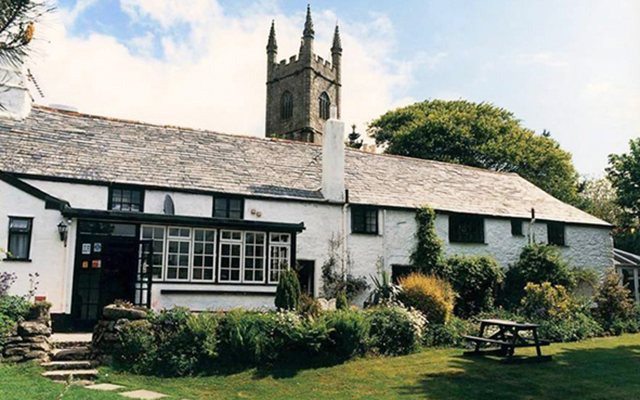 Photo: The Crown Inn, Lanlivery, Cornwall
This red-brick village pub was originally a farmhouse, built in the 1840s by the head gardener of nearby Avington House. The rustic public bar and the cosy saloon feature period open firesplaces. A large garden allows young ones to let off steam. Award-winning beers like Pots Ale or Diggers Gold are brewed in the microbrewery across the way. Simple and honest pub food is the order of the day: toasted sandwiches, jacket potatoes, and tasty hotpots served with crusty bread, basmati rice or jacket potato. And on Wednesday, there's a Punjabi curry night.
The Bell, East Langton, Leicestershire
This cosy, creeper-clad village inn has a pretty walled garden, low beams and an open log fire. It's the perfect setting to take your time over a locally brewed pint. The Langton microbrewery operates from nearby buildings, and produces two regular brews as well as seasonal ales. The wine list is carefully chosen too, and there's always a selection of house and feature wines. Owners, Peter and Joy, are proud to offer dishes ranging from light bites to more hearty fare, using local meats, vegetables and cheeses. Starters include marinated wood pigeon breast on a beetroot and thyme purée. For main, the loin of lamb encased in a green herb and mixed peppercorn crust is a firm favourite.
Schoolboy humour is on the menu at this popular brewery complex on the edge of the Yorkshire Dales. Besides the guided brewery tours, you can simply call in to eat and drink in the stylish bistro and bar. In just 13 years, Black Sheep ales have achieved a national reputation. Dishes like lamb shank in Emmerdale Ale sauce and Riggwelter casserole make the most of the brewery's own ales. Other signature dishes include roast local pheasant, poached salmon or Provençale vegetable tartlet.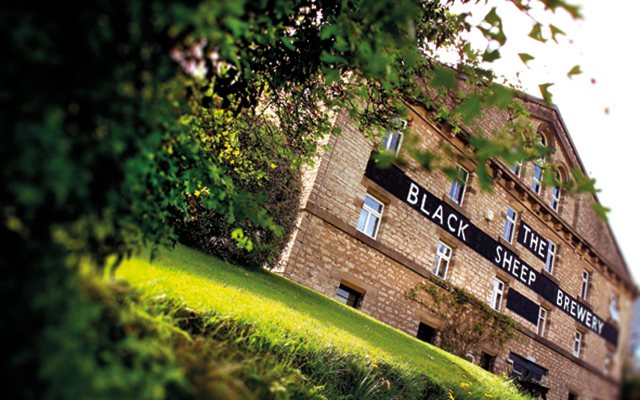 Photo: The Black Sheep Brewery, Masham, North Yorkshire
Located in the centre of Moulin and very close to bustling Pitlochry, this traditional Scottish pub has been dispensing hospitality for over 300 years. The on-site microbrewery offers a range of refreshing beers, including Ale of Atholl, Braveheart, Light Ale and Old Remedial. There's a good choice too of malt whiskies and wines. Plus, a range of rooms if you need to sleep it off. The excellent food is marked by the rich flavour of local game, including strips of local venison, pan-fried in Braveheart beer.