Most of us agree that breakfast is an essential part of the day. In the UK, breakfast in a B&B is usually a choice between a traditional fry-up, cereal, or something in the shape of bread; toast or a croissant. Let's explore the UK B&B's approach to the most important meal of the day.
The Full English
Most hotels, B&Bs or cafes offer a 'Full English', typically of eggs, bacon, sausages, tomatoes, mushrooms and fried bread. Thankfully, there is no British Standard, so any item can be added or subtracted, so regional and personal preferences can all be catered for. Some insist that a Full English isn't complete without baked beans, while others protest the absence of fried potatoes or black pudding. The combinations aren't, but there certainly are plenty. 38 St Giles in Norwich is a good example of somewhere that offers the Full English with its own twist: "Our menu incorporates aspects of the traditional British breakfast menu whilst offering some slightly different options for the more adventurous foodies."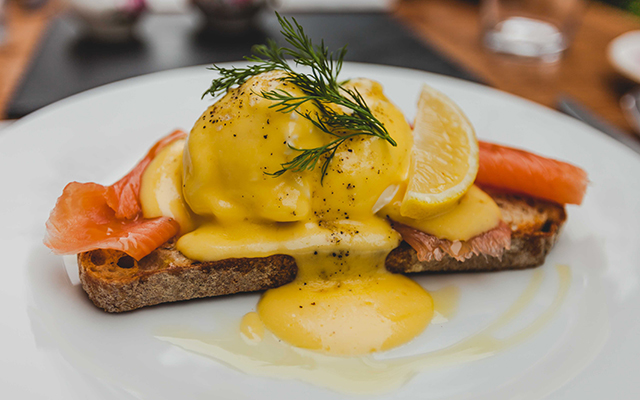 Photo: 38 St Giles
Cross-border breakfasts
Regional or national differences soon become apparent. Black pudding, for example, although associated more with the north of England, could quite easily appear on your plate in Truro, Chelmsford or even Ramsey House in St David's, Pembrokeshire. Shaun gets his black pudding from Trealy Farm in Monmouthshire. Traditionally, Welsh breakfasts include laverbread, a seaweed puree mixed with oatmeal, formed into patties and fried in bacon fat, but it can be hard to find on B&B menus. Slebech Park in Haverfordwest serves it though, with sautéed cockles, fried bread, and bacon.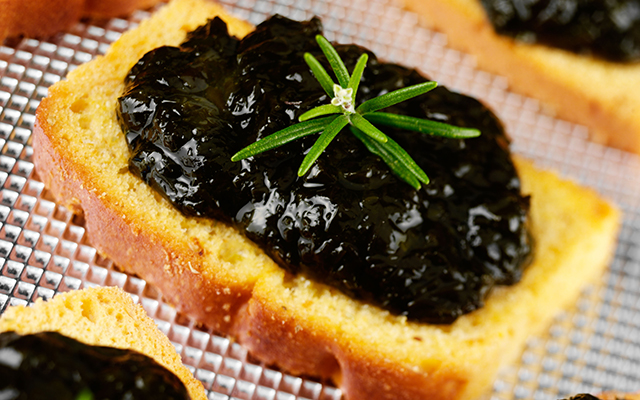 Photo: Welsh laverbread
Scotland and Ireland
North of the Border, a 'Full Scottish' might include a lorne slice – a kind of flat sausage, Ayrshire (sweet-cured) bacon, or even haggis. Porridge is strongly associated with Scotland, but is popular throughout Britain, especially in winter. Your Scottish hosts may well add a little whisky. Ashcroft Farmhouse in East Calder near Edinburgh, offers a good Scottish breakfast. The bacon, haggis, black pudding, eggs, kippers, smoked salmon, cheese, bread and even bio-yoghurt, are all proudly Scottish.
In Northern Ireland, there's the 'Ulster Fry' – cooked breakfasts served in the seaside hotels and B&Bs of Antrim and Down. In many ways another Full English, with perhaps the addition of farls, potato scones cooked on a hot plate.
Doing The Continental
Of course, not everyone wants a large, cooked breakfast first thing. At home, most have toast or cereal for breakfast, and B&Bs offer the same, in the shape of the Continental breakfast; so named because of the idea that in Europe, people would rather eat bread and cheese for breakfast than bacon and eggs. Generally on offer are different breads, which can be toasted; sliced cheeses; cold meats; cereals; yoghurts; hard boiled eggs and so on.
Whatever you choose for breakfast, there's no doubting that a decent one will set you up for the day and that's really the point of the exercise, after all.