Classic Route Planner
Search for a route using street, postcode, town, city or place of interest (eg station, airport).
Browse our annually inspected and rated AA-approved hotels, from small independents to luxury resorts.

Special offers
Fantastic offers from a variety of AA-inspected establishments.
Up to 30% off AA European Breakdown Cover.
24hr English-speaking help
Vehicle recovery to the UK
Roadside assistance/repair
Emergency car hire and accommodation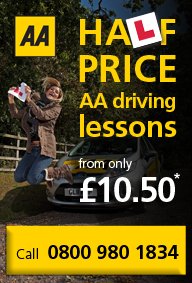 About your route
The recommended route is designed as a guide to help you get to your destination safely and easily. We consider this to be the quickest and easiest (but not necessarily the shortest) route, based on average off-peak driving conditions.
If you find an error or omission, please let us know so we can correct it for future users.
Always use your mobile phone safely - park legally before dialling or checking text messages. You must not use this route in a way that interferes with your control of your vehicle, or otherwise endangers your safety or the safety of others.
No representation is made or guarantee given as to the content or usability of these directions. TheAA.com and its suppliers assume no responsibility for any loss or delay resulting from use of these directions.
Please read our Traffic and Travel Terms and Conditions.
Don't let a breakdown spoil your travel plans.
If you do break down call: 0800 88 77 66
AA Roadwatch: Call us for the latest traffic and weather news – 09003 401 100 or 401 100 from your mobile. Lines are open 24 hours a day, 365 days a year. Calls cost a minimum of 60p per minute. Mobile rates vary.
Other products & services
Related information