AA Roadwatch
A busy weekend ahead - extra patrols on duty
21 May 2010
AA Roadwatch reports that traffic is building up earlier than normal this afternoon
The AA is gearing up for what is likely to be one of the busiest weekends on the roads this year by putting a fifth (20%) more patrols on duty on popular routes to the coast and national parks.
With the weather predicted to be cooler and mixed for next weekend, the Spring Bank Holiday, many people are expected to make the most of what forecasters predict will be the warmest days of the year so far.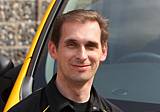 Paul Leather, AA patrol of the year, says: "It's going to be a great weekend for sitting in the garden or lying on the beach but, inevitably, this means that there's likely to be traffic congestion on the most popular routes heading to the coast. Before heading off, get the traffic reports for your route and spend a few minutes checking your car – the last thing you want to do is miss the fun if your car overheats."
AA Roadwatch also reports that traffic is building up earlier than normal this afternoon (Friday) as people head home early to enjoy the sunshine. It is expected to be a very busy afternoon on the roads.
Other products & services
Related information