Late August Weekend Traffic Forecast
Next two weekends busy for traffic, predicts AA Roadwatch
18 August 2010
Traffic is expected to be busier than normal on Friday 20 August, according to AA Roadwatch, as many families take a break before the August bank holiday and the start of autumn term in England and Wales.
Roads busier than usual this Friday as many families take week off before schools return
Full programme of sport, festivals and other cultural events
More staggered start to autumn term to help smooth out traffic peaks
Weather will also affect traffic, especially if persistent rain
But still expected to be busy with around 16 million cars likely to travel
However, the more staggered return to school south of the border this year will have the effect of smoothing out the traffic peaks, so although the following Friday (27 August) and the bank holiday weekend will be very busy too in places, it's not expected to be exceptionally so.
This Friday and next, 'getaway' traffic is likely to merge with commuter traffic from mid-afternoon onwards.
However, it is also weather-dependent as bad weather deters people from travelling - apart from airport traffic - while unsettled weather is unlikely to put off those determined to travel.
Sudden downpours create difficult driving conditions.
One of the busiest periods is likely to be the afternoon of Bank Holiday Monday (30 August) as most people head home, although many schools don't go back till the following week.
Nose to tail
Overall, around 16 million cars are expected on the roads over the bank holiday weekend with popular holiday routes to the coast, national parks and major airports likely to be the busiest.
There will be additional localised congestion caused by a full schedule of sporting fixtures and cultural events over the next two weekends, including several major festivals (V Festival this weekend; Reading and Leeds Festivals, and Notting Hill Carnival next weekend).
Traffic hotspots
According to AA Roadwatch, provided by Trafficmaster, the bank holiday traffic hotspots are expected to be:
M25, M1, M11, M3 and M4 around the London area
M6 in Midlands and North-west
M1 in East Midlands
A1 northbound towards Yorkshire
'Usual' holiday routes: M5, A30 and A303 to Westcountry, M3, M27, A31 to Dorset coast, A11 and A47 to East Anglia, M4 into South Wales, M6 to Blackpool and Lake District, and A64 to Yorkshire coast
In Scotland, schools went back this week and it isn't a bank holiday north of the border next weekend but the Edinburgh Festival runs till 5 September, which causes additional congestion in the capital.
Be prepared
Last August bank holiday, the AA attended around 33,000 breakdowns nationwide and is putting extra patrols on duty on popular routes over the next three weeks.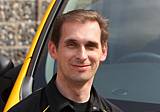 Drivers can help themselves by avoiding peak time travel; carrying essentials including water, food and a fully-charged mobile; and doing the basic checks before departing including the cooling system and operation of the cooling fan.
Paul Leather, AA patrol of the year, says: "Although we're not expecting it to be quite as bad this year, the August bank holiday is still one of the busiest weekends in the year for travel. The crammed schedule of sport, festivals and other events will also draw more people onto the roads.
"Unsettled weather makes the traffic more unpredictable, so people should check the weather and traffic reports before departing. However, come rain or shine, make sure you're prepared for the journey, as you never know when you might hit traffic on a bank holiday."
To help motorists beat the hotspots the number for the AA's traffic and travel advice line, AA Roadwatch, is 84322 or enter 'the AA' on your mobile phone keypad or call 0906 88 84322 from a landline*.
Other products & services
Related information
18 August 2010
* Calls to AA Roadwatch cost up to 65p per minute. Calls should not last longer than 90 seconds.