New multi-Rosette winners for 2017
The long-established Rosette scheme recognises successful cooking at different levels across the UK. Success or failure in achieving Rosettes is based on one or more visits by an AA inspector to a hotel or restaurant. Essentially the visit is a snapshot, whereby the entire meal, including ancillary items (when served), is assessed. About 10% of restaurants nationwide reach a standard that is worthy of one Rosette and above. This is indeed a huge achievement, and not to be underestimated.
New 5 Rosettes
Bohemia Restaurant, St Helier, Jersey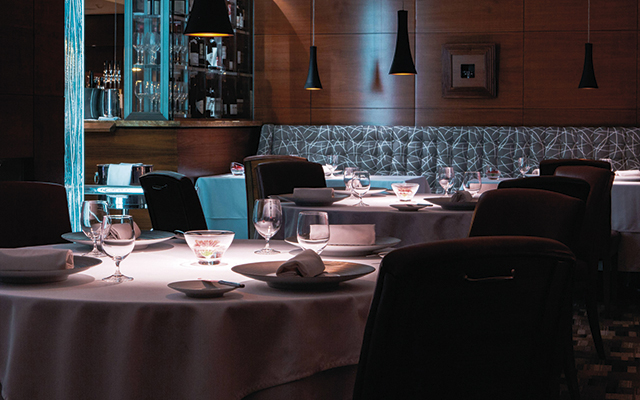 The Club Hotel and Spa is as city-slick an operation as you'll find on a holiday island, in an operation that maintains the boutique element but with unexpected design touches too. If the cool cocktail bar with its fabric patterns of stripes and tessellating triangles, and its vivid abstract washes, feels like quite the ocular jolt, consider a dining room that looks decidedly sober by contrast, with modern dark wood panelling and a single pendant light-fixture poised above each table, an understated space that does nothing to prepare you for Steve Smith's vivaciously creative cooking. Smith did a stint at the leading edge of global gastronomy in Melbourne, and has imbibed the full-frontal style of modern cuisine.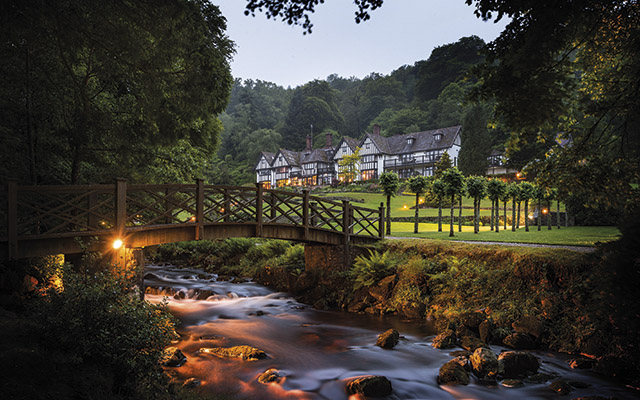 As you round the corner on the long, winding drive on the edge of Dartmoor, the sprawling half-timbered mansion materialises against a lush backdrop of trees, with the River Teign flowing languidly past the front. The Aussie shipping magnate who built the property in the Arts and Crafts style in the late 1920s obviously intended to show his guests that he was a chap of substance, and it still gets jaws dropping today. It's a charming and stylish place of impressively high standards, fully in tune with the needs of 21st-century sybarites, so everything is set up for pure indulgence and relaxation – there's even a hot tub on the roof – and something would be amiss if there wasn't an A-list dining option.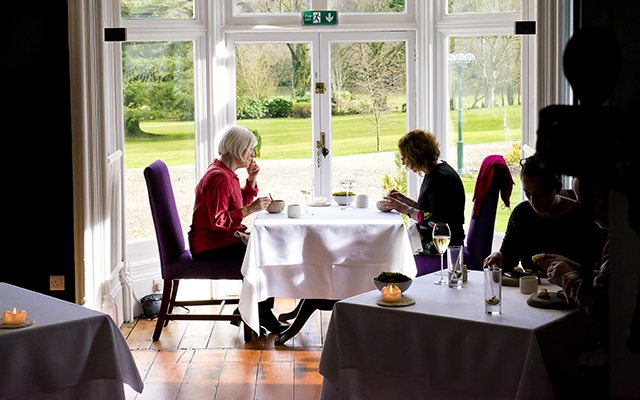 Hidden away in splendid gardens within a 1,000-acre RSPB reserve, Ynyshir was once owned by Queen Victoria. The place has long been known as one of the gastronomic destinations of Wales, with a contemporary dining room that's easy on the eye, and chef-patron Gareth Ward's culinary magic playing the lead role. After a stint at Sat Bains in Nottingham, he brings with him that inventive and forward-looking chef's ethos of weaving intricate combinations of flavours, texture and temperature. Ingredients of the highest order, including produce from the hall's gardens and foraged wild ingredients, form the basis of tersely worded nine- and 17-course tasting menus.
New 4 Rosettes
Forest Side, Grasmere
House of Tides, Newcastle-upon-Tyne
Martin Wishart at Loch Lomond, Balloch
Matt Worswick at The Latymer, Bagshot
Morston Hall, Blakeney
Restaurant Gordon Ramsay, London SW3
Restaurant James Sommerin, Penarth
Sosban & The Old Butcher's Restaurant, Menai Bridge
The Orangery, Darlington
Typing Room, London E2
New 3 Rosettes
AG's Restaurant at Alexander House Hotel, Turners Hill
Anglo, London EC1
Bovey Castle, Moretonhampstead
Céleste at The Lanesborough, London SW1
The Coach House, Middleton Tyas
The Coach House by Michael Caines, Kentisbury
Coworth Park, Ascot
Crossbasket Castle, Blantyre
Dan Moon at The Gainsborough Restaurant, Bath
Douneside House, Tarland
The Elderflower Restaurant, Lymington
Elystan Street, London SW3
The Frog Restaurant, London E1
Gallery Restaurant at Boringdon Hall, Plymouth
Holbeck Ghyll Country House Hotel, Windermere
Horto Restaurant, Harrogate
Inver Restaurant, Strachur
Moor Hall Restaurant with Rooms, Ormskirk
The Mount Somerset Hotel & Spa, Taunton
OX, Belfast
Palé Hall Hotel & Restaurant, Bala
The Peninsula Restaurant, London SE10
Pidgin, London E8
Thomas Carr @ The Olive Room
THOMPSON St Albans, St Albans
Tuddenham Mill, Newmarket