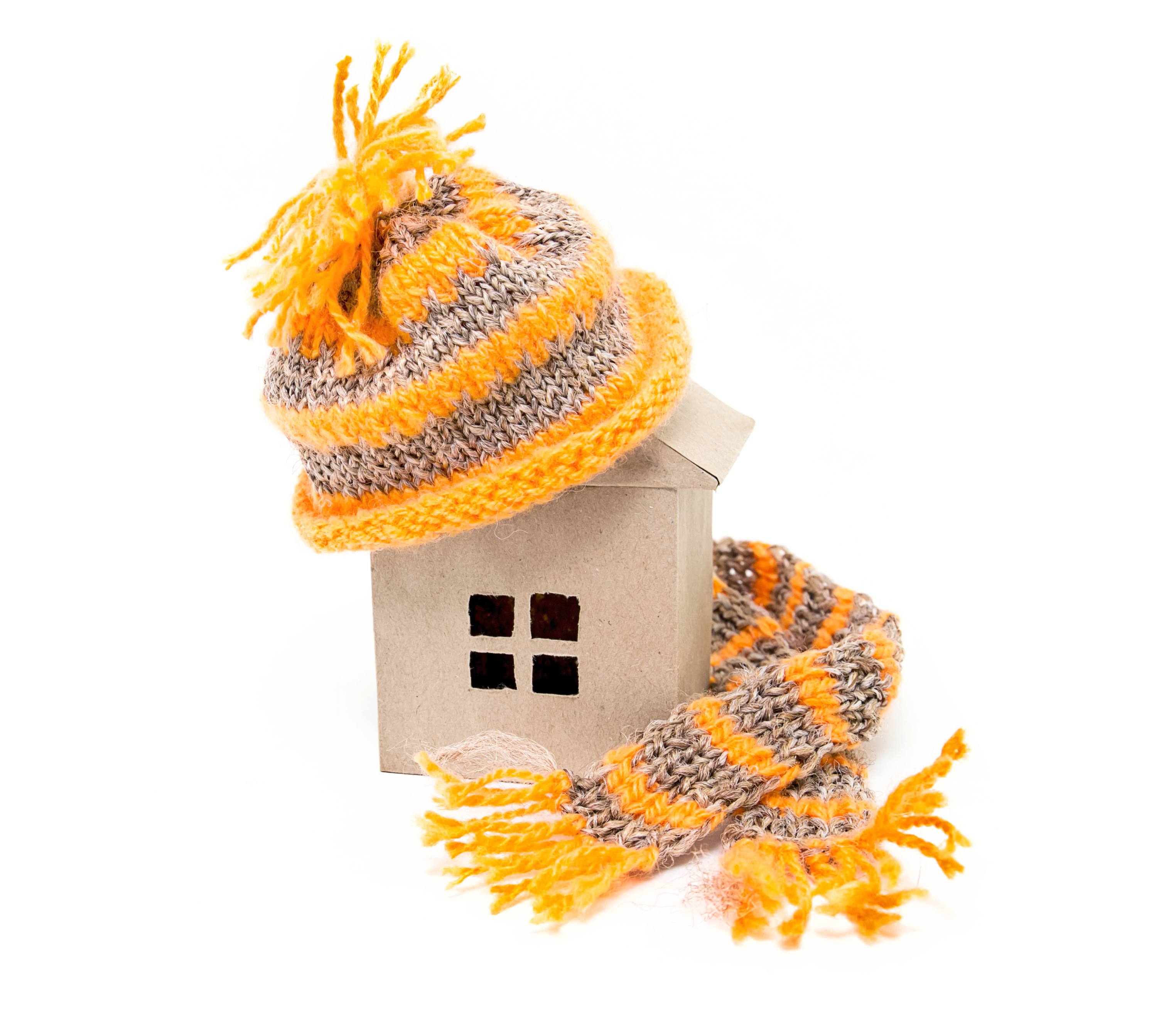 Insulation is a great way to make your home more comfortable. It helps you stay warmer for longer in cold weather, or cooler in the warmer months, and can reduce your energy bills too.
What's home insulation?
Insulation is any material added to a home that keeps it warm during cold weather and nice and cool in hotter months. It works kind of like a flask, in that you create a barrier between the outside air and the temperature inside your house. Insulation helps to reduce the amount of heat passing through the roof, windows and walls, which keeps your home at a more constant temperature.

In the winter, a well-insulated home loses less heat, keeping you warm and reducing your bills. In the summer, insulation can stop the house from getting too hot, reducing the need for electric fans or air conditioning.
Why should I insulate my home?
As heat rises, it's lost through windows, doors, walls, floors and the roof. Insulating your house is a great way to stop that heat going to waste. Insulation can also help you avoid certain health risks by reducing condensation, which can lead to moulding and damp. Short term there is a cost involved, but you'll soon start seeing a return for your investment with a reduction in your energy bills.
Which parts of my house can I insulate?
There are several areas of your home where you can help keep the cold out and the heat in:
Roof and loft insulation usually lasts up to 40 years and helps save the 25% of heat that's lost through the roof. The savings on your energy bills mean that this type of insulation should pay for itself within 2 to 3 years
Solid wall insulation is great for houses built before the 1920s. As lovely as old houses can be, they often have solid walls that can allow around 66% of heat to escape
Cavity wall insulation suits most buildings constructed after the 1920s as most of them have cavity walls. Although they are better than solid walls for preventing heat loss, you could be losing up to 33% of heat through cavity walls
Floor insulation is probably the easiest to do by yourself and could save you up to £80 per year on your bills. About 15% of heat loss is through the floor so this could be great if your house is older and has suspended floors which lose more heat than modern solid floors
Draught proofing and draught excluders are a cheap and temporary way to insulate your house. Whether you're buying excluders or making your own, draught proofing can cover those hard-to-insulate areas like letter boxes, keyholes, gaps around the windows, and underneath doors
Err on the side of caution when insulating your home. You don't want to completely seal every nook and cranny if you have a fireplace, or rooms with high moisture levels. You'll need a good supply of air passing through to aid ventilation. Poor ventilation can lead to a build-up of condensation which then causes problems with damp and mould.#
What materials will I need?
From sheep's wool to insulation boards, fibreglass and even foam, there're loads of materials available for home insulation to suit your needs and budget. A good hardware or DIY store should be able to tell you, depending on where you want to insulate, the pros and cons of the different kinds of insulation. The most common types include:
Earthwool is the most common type of insulation material today. It's a combination of glass and rock mineral wool and it's eco-friendly because it's made from recycled products, plus it's cost-effective, and a doddle to install yourself
Sheep's wool a very popular insulation product as it's breathable which means it absorbs moisture in winter and lets it out in the summer. On top of being eco-friendly, it's one of the most efficient types available
Rock mineral wool is a more solid kind of insulation. It's usually made of volcanic rock or glass, which makes it better for flatter surfaces where it's compressed. It's also a good safety measure, as it's not very flammable so can help to stop fire spreading
Rigid foam is great for areas where it will be under compression, like floors or lofts. It also offers some acoustic insulation, reducing the amount of sound that goes through floors and walls
Sprayed foam is handy for insulating small spaces, because of how easily the foam can be distributed. When it's sprayed, the foam agent expands to fill gaps and cavities, and is good for hard-to-reach places where other insulation could not easily be placed
Can I get help installing home insulation?
If you're not sure where to start or you just find this level of DIY a bit daunting, there are plenty of professional installers out there. The National Insulation Association has a list of recommended installers and the Energy Saving Trust has a wide range of insulation products to buy if you decide on the DIY route. If you're on a low income, you might qualify for an insulation grant.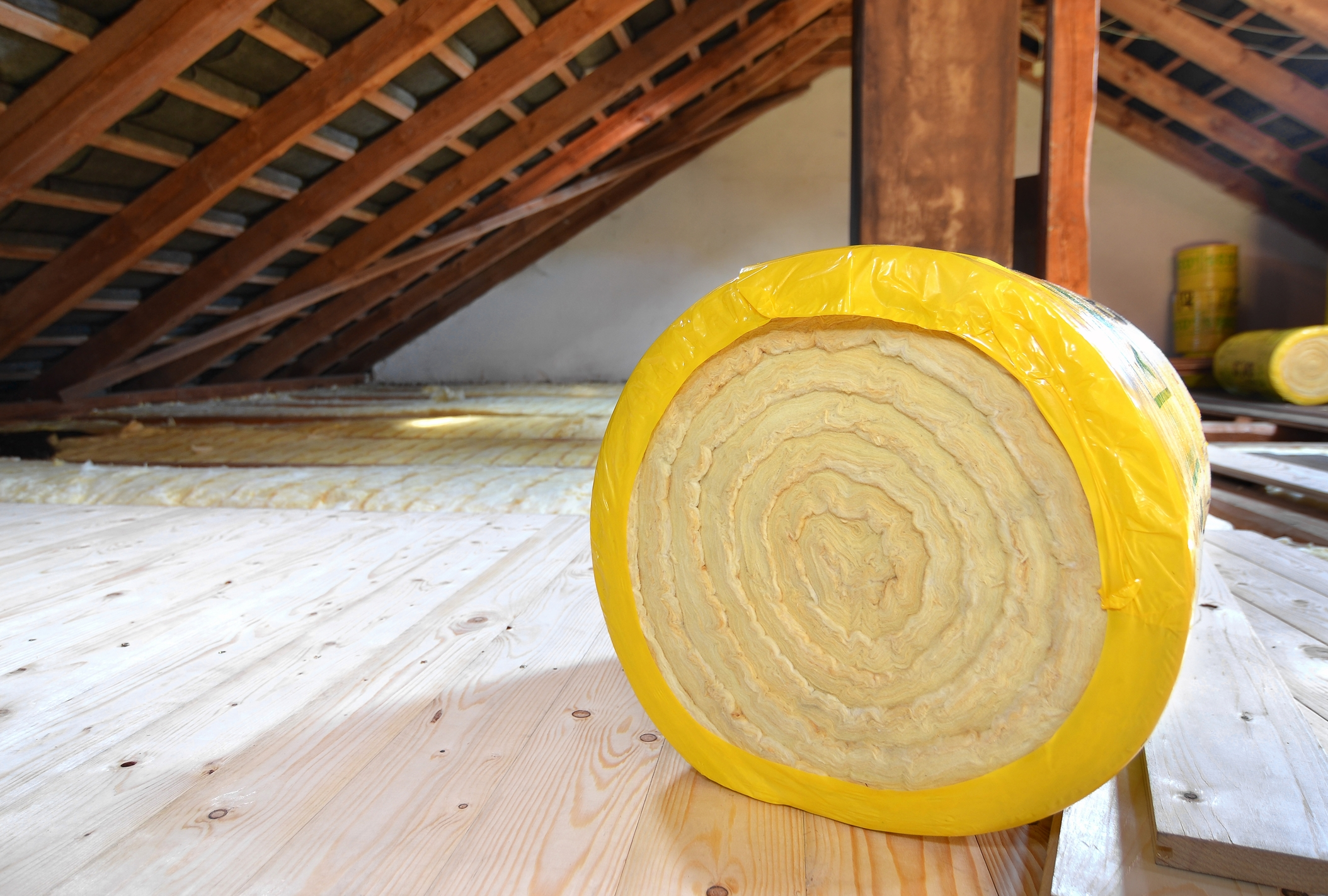 Getting planning permission before you insulate
You don't normally need planning permission to insulate your home but you should contact your local planning authority if the building is listed or in a conservation area just to be sure. Any changes that might affect the stability or exterior of the building will need permission from local authorities in conservation areas.
Is insulation good for the environment?
Absolutely, the better insulated your home is, the less you'll look to your thermostat to boost your heating. In addition, by putting insulation in your home you're contributing to an industry that uses recycled materials and prevents the depletion of natural resources which means less energy goes to waste as well.

Once you've got the house warm and cosy, you might want to investigate a few more ways you can save energy at home. These could reduce your energy bills and maybe even help you do your bit for the planet at the same time.