Looking for your Member benefits? We're introducing a few changes to make them easier to understand and use, so a few benefits might not be where you left them.
Read on to find out what's happening and how to find and access everything quickly and easily, whatever device you're using.
What's changing?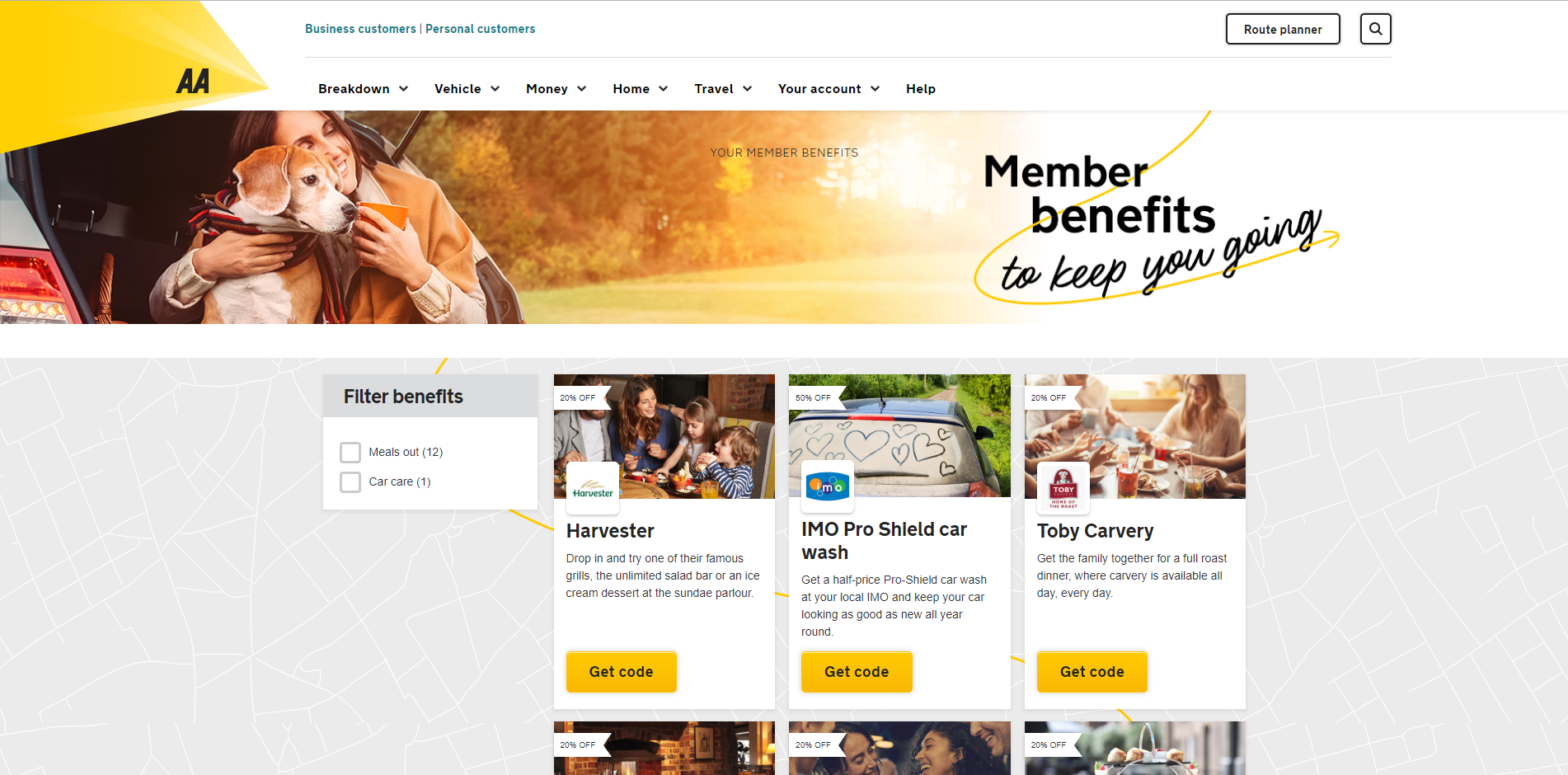 Until now, most of our Member benefits have been living on our rewards portal, which has been their home for some time.
We've come up with a new page (above) so you can see all of your benefits in one handy place - and make the most of everything that's available quickly, easily and securely.
So what benefits are on this new page?
Soon, almost all of the benefits you can enjoy as a Member will be available there. But for now we've started with our most popular restaurant offers (that's Harvester, Toby Carvery, Vintage Inns, Sizzling Pubs, Ember Inns, Stonehouse Pizza & Carvery, All Bar One, Browns, Nicholson's Pubs, O'Neill's, Son of Steak and The Chicken Society), as well as IMO car wash, Vue, Moto, Holiday Extras, Enterprise and ferry benefits.
How do I redeem one of these offers?
The quickest and easiest way to access all your benefits, at home or on the go, is through our app (which you can get on the App Store or Google Play).
Otherwise, make sure you're registered and logged in on our website, which you can read more about on our help page for your account. Then just head straight to the page and decide which benefit you like the look of.
After that, for those benefits where you see 'Get code' you'll be shown a QR code, which you can print off and take with you to the restaurant or car wash when you visit. Remember though, if you're printing it off you'll need a new code each time you visit. For anything else, you should find everything you need to know.
What about paper vouchers?
While in the past it was possible to print off and keep paper vouchers for long periods of time, now you'll need to have a fresh one each time you visit. All of our benefits are, and will continue to be, available digitally through the app and website.
We also need to make sure only our Members can access these brilliant benefits.
What about insurance customers?
At the moment Member benefits are only available for customers who have Breakdown Cover with us.
Where can I find the other Member benefits?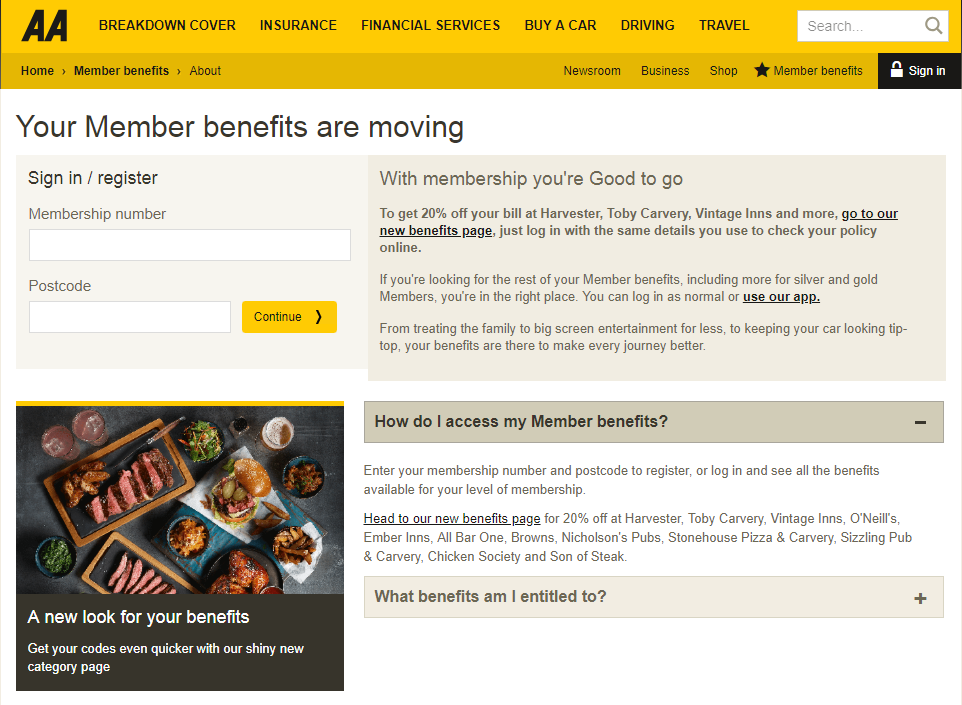 For any other Member benefits, for the time being, you'll still need to log into the rewards portal with your membership number and postcode.
What about the app?
Nothing is changing for Member benefits on the app so you should be able to continue to access them quickly and easily there on the go.
If you haven't downloaded the app yet, you can find out all about it on our apps page.