Health Insurance – How it Supports You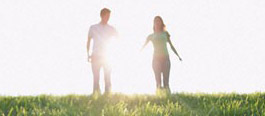 Affordable health insurance
Health at Hand
Health at Hand is a telephone-based, 24-hour service designed to give you expert information and peace of mind. The Health at Hand team of healthcare professionals, including nurses, midwives, pharmacists and counsellors, are all experts in their field. So no matter what you're concerned about, there'll be someone on hand to help you.
Whenever you need a question answered or just need the peace of mind that comes from talking to someone Health at Hand is there for you. They have the latest information on specific illnesses, treatments and medications, and free fact sheets and leaflets. You can even call if you're out of the country and need help finding a hospital or an English speaking doctor.
Health at Hand does not diagnose or prescribe, and it does not replace your GP, but we think you'll find it really useful. Whether you're concerned about your own health or that of family member, help is just a phone call away.
To contact Health at Hand call the phone number shown in your handbook.
Nurses and counsellors available 24 hours a day.
Midwives and pharmacists available Monday to Friday 8am to 8pm, Saturday 8am to 4pm, Sunday 8am to noon.
Dedicated Nurse
Thousands of people are diagnosed with cancer or a heart condition every year. In these situations, AXA PPP healthcare offers members and their families support from the Dedicated Nurse service. The nurses provide one-to-one telephone-based clinical support and guidance about the condition and treatment, and a listening ear.
The support and reassurance the Dedicated Nurses provide can be a big comfort at what is often a difficult time.
* We reserve the right to amend, change or withdraw these offers at any time, and full terms and conditions apply.
Other products & services
Related information
AXA PPP healthcare Private Medical Insurance is introduced by the AA. AXA PPP healthcare is part of the AXA Group of companies, and is a trading name of AXA PPP healthcare limited, registered office 5 Old Broad Street, London EC2N 1DW, United Kingdom. Registered number 3148119 England. Authorised and regulated by the Financial Services Authority.
Automobile Association Insurance Services Limited is authorised and regulated by the Financial Services Authority (FSA). Registration number 310562. You can check the FSA Register or contact the FSA on 0845 606 1234.
Registered office: Fanum House, Basing View, Basingstoke, Hampshire RG21 4EA. Registered in England and Wales number 2414212.