Compare Private Health Care Insurance Plans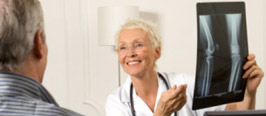 AXA PPP healthcare plans
AXA PPP healthcare wants you to have complete confidence in your medical insurance policy, so it's important that you can see exactly what is covered by your policy and what isn't.
Six-week rule option
You can choose to apply a six-week rule to your policy, this will reduce the cost of your premium. If the NHS can provide in-patient or day-patient treatment or any surgical procedures within six weeks after the date on which the treatment should take place, then you'll receive your treatment under the NHS. If they can't provide your treatment within six weeks, then you'll be able to go private straight away. You can choose this option from the quote pages when you click 'Get a quote'.
Cover name
Assure
NCD
Ideal
NCD
Premier
NCD
Out-patient treatment
Surgical procedures
Cancer treatment, including
radiotherapy/chemotherapy
CT, MRI and PET scans
Consultant/specialist fees

limited cover†

Diagnostic tests on specialist referral

limited cover†

Physiotherapy/other therapies

limited cover†

Psychiatric treatment

limited cover†

In-patient and day-patient treatment
Hospital charges
Consultant/specialist fees
Diagnostic tests
Cancer treatment, including
radiotherapy/chemotherapy
Psychiatric treatment
Additional benefits
Hospital-at-home
Ambulance transport
Day-patient and out-patient NHS
radiotherapy and chemotherapy
cash benefit
† These benefits have a combined annual limit of £1,000 for each person covered by the policy.
Summary of the main exclusions
Any dental procedures
Routine pregnancy and childbirth
Ongoing, recurrent and long-term conditions (also known as chronic conditions)
Treatment of pre-existing conditions
Six week rule policies – emergency/urgent treatment
Fees charged by a specialist, complementary practitioner or clinical practitioner above the level within AXA PPP healthcare's published schedule of procedures and fees
Charges where treatment is received outside the AXA PPP healthcare Directory of Hospitals
A full list of exclusions will be included in your documentation pack.
Health insurance quotes
* We reserve the right to amend, change or withdraw these offers at any time, and full terms and conditions apply.
If you prefer to speak to an adviser about private medical insurance for you and your family, or about switching your existing cover to AXA PPP healthcare, please call 08000 320 715. Lines open Monday to Friday 8am to 8pm, Saturday 9am to 1pm. Your call may be recorded and/or monitored for quality assurance, training, and as a record of our conversation.
Other products & services
Related information
AXA PPP healthcare Private Medical Insurance is introduced by the AA. AXA PPP healthcare is part of the AXA Group of companies, and is a trading name of AXA PPP healthcare limited, registered office 5 Old Broad Street, London EC2N 1DW, United Kingdom. Registered number 3148119 England. Authorised and regulated by the Financial Services Authority.
Automobile Association Insurance Services Limited is authorised and regulated by the Financial Services Authority (FSA). Registration number 310562. You can check the FSA Register or contact the FSA on 0845 606 1234.
Registered office: Fanum House, Basing View, Basingstoke, Hampshire RG21 4EA. Registered in England and Wales number 2414212.