AA Eco Group Hotel of the Year
Introduced in 2010, this award recognises a clear commitment to sustainability, demonstrated through good practice and policy to make a positive contribution to reducing impact on the environment.
AccorHotels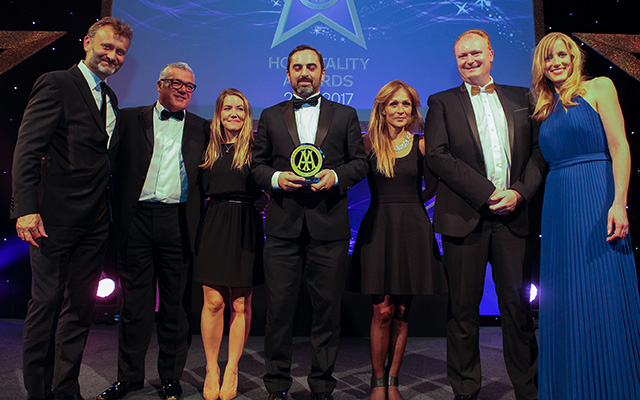 AccorHotels is the world's leading hotel operator, with more than 3,900 hotels and employing 180,000 people in 92 countries. In the UK & Ireland the group has a portfolio of over 220 hotels across its portfolio of brands, including Sofitel, Pullman, Novotel, Mercure and ibis.
AccorHotels' longstanding commitment to sustainable development dates back many years, with practical initiatives such as the creation of an environmental department 20 years ago and a hotel environment charter in 1998.
This commitment was crystallised when the group introduced Planet 21, a programme setting out a variety of sustainability objectives.
Between 2011-2015, the group's water consumption dropped by 9 per cent, its energy consumption by 5.3 per cent and its CO2 emissions by 6.2 per cent. Over half of its hotels in the UK & Ireland now have a minimum of three eco-designed room components.
As part of Planet 21 the group also launched Plant for the Planet, which is financed by money saved when guests choose to reuse towels rather than send them to be washed. In the UK, the initiative has funded the planting of over 43,000 trees across 41 farms since 2013. The UK programme focuses on sustainable tree planting and agroforestry, planting trees in smart ways to maximise their impact.
In spring 2016, AccorHotels launched the next phase of Planet 21, which included a commitment to make 100% of the construction and renovation schemes within the group low-carbon building projects by 2020.
Previous winners
2015 – Exclusive Hotels and Venues
2014 – Red Carnation Hotels
2013 – AccorHotels
2012 – AccorHotels
2011 – QHotels