We may be a nation of dog lovers, but it seems we're still putting man's best friend at risk.
With temperatures easily reaching over 40C in a parked vehicle, dogs could die within minutes, and yet, according to the Dogs Trust, 2/3 of us have seen a dog locked in a car on a sunny day.
Over a third did nothing about it
15% called the police
4% actually broke into the car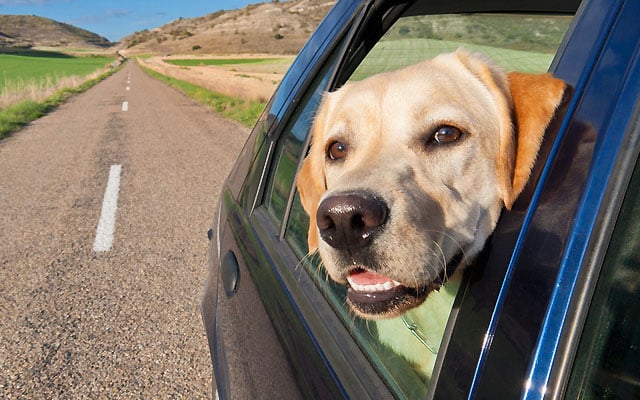 You just have to touch the dashboard or seats to know how hot the inside of your car can get.
But it's not just on warm days when dogs are at risk – vehicles can be death-traps even in cooler temperatures.
Our patrols rescue around 1000 pets locked in cars every year
Advice
Dogs aren't able to cool down as effectively as humans so could suffer from heat stroke and dehydration very quickly.
Never leave your dog alone in the car – even if it seems cool outside it can become very hot very quickly.
Parking in the shade and/or keeping the windows down doesn't make it safe!
Keep your dog as cool as possible when driving – avoid the hottest part of the day, use sun blinds and consider opening a window a little
Carry a supply of water
Plan stops on your route for water breaks.
If you see a distressed dog in a vehicle please call 999, or
The RSPCA on 0300 1234 999, or
The Scottish SPCA on 03000 999 999.
Download a campaign leaflet (pdf)
2 February 2017