Fleet Risk Audit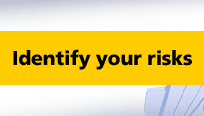 Fleet Risk Audit provides a review of your fleet operations and their attendant risks, particularly those associated with your drivers. Covering legal, financial and operational issues, it culminates in a detailed report incorporating recommendations for remedial action where necessary.
Fleet Risk Audit helps you
reduce your legal and financial exposure by identifying the risks your fleet faces
manage your fleet risk through a bespoke action plan
meet your legal requirements by acting on our recommendations
achieve optimum cost efficiency by applying best practice in fleet management
Find out more about Fleet Risk Audit.
For enquiries, call us on 0800 52 10 72. Lines are open 9am to 5pm Monday to Friday.
Or complete our Risk Management Enquiry Form and one of our customer advisers will contact you.