Channel Isles and Isle of Man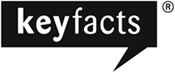 AA Membership Policy Summary
Channel Islands and Isle of Man
This policy summary provides you with basic details of your AA Membership. AA Membership provides a number of levels of Breakdown Assistance which are outlined in the summary below – please check the Membership letter provided to you or with your sales advisor for details of the level of cover you hold or are intending to purchase.
Please note this is not a statement of the full Terms and Conditions, which can be found in the AA Membership Terms and Conditions Channel Islands & Isle of Man – Breakdown Cover and Arrangement & Administration Contract ('Terms and Conditions') booklet.
Who is AA Membership provided by?

Roadside, Relay and Home start are provided by The Automobile Association Limited (AAL).
Stay Mobile is provided by Acromas Insurance Company Limited (AICL).

Who is covered by AA Membership?

Personal Membership is available as either:

Single Membership covers you as driver or passenger in any vehicle
Joint Membership covers you and one other person living at the same address as driver or passenger
Family Membership covers you and up to three other people living at the same address as driver or passenger

What are the main features/benefits of AA Membership?



Service
Benefits
Roadside Assistance & extended local recovery on resident island

Assistance at the roadside if you are broken down more than ¼ mile from home.

Home Start

Provides the benefits outlined under Roadside Assistance, if you break down at or within ¼ mile from home.

Relay

Recovery to any single destination of your choice on the UK mainland or your resident island if the AA is unable to fix your car at the roadside or arrange a prompt local repair.

Stay Mobile

Choice of onward travel options if the AA is unable to fix your car at the roadside or arrange a prompt local repair.
Options include replacement car for up to 72 hours (a collection and delivery service may be available from the car suppliers), public transport costs or overnight accommodation.

Are there any significant exclusions or limitations to AA Membership?

Full details of the restrictions which apply to AA Membership can be found within the Terms and Conditions booklet, however the key restrictions are:

Where cover is available (see page 4 of your Terms and Conditions booklet):

Service is only available on your resident island and within the UK.

Vehicle specifications (see page 8):

Service is only available to Members travelling in a car, van, minibus or motorcycle which comply with the stated weight and width restrictions.

General Terms and Conditions (see pages 12–16):

Assistance is not available following a breakdown or accident attended by the police or other emergency service, until the vehicle's removal is authorised. If the police insist on recovery by a third party, the cost must be met by you.
No recovery (including a local tow) is available following an accident;
Transport of any animal is discretionary, and horses and livestock will not be recovered; utine maintenance, running repairs, the cost of spare parts, fuel, oil, keys, specialist lifting equipment, garage or other labour required to repair your vehicle are excluded, as is the provision of service on private property without the relevant permission;
Service is discretionary where it is requested to deal with the same or a similar fault or cause of breakdown to that attended in regard to the same vehicle within the preceding 28 days;
The Member must be with the vehicle at the times of breakdown and assistance. A valid Membership card and some other form of identification must be produced. Service will be refused and may be cancelled if anyone behaves in an abusive or threatening manner, or if the AA is owed money.

Replacement vehicle (see page 11):

Any car hire that may be arranged for a Member will be subject to the hirer's Terms and Conditions.

Service control (see page 17):

Please note that further premiums may be requested if the maximum number of call-outs is exceeded.

How long is Membership valid for?

The duration of your Membership is 12 months, unless you have Continuous Membership in which case cover will run until the Member or the AA exercises their right to cancel.

What if I want to cancel AA Membership?

You have the right to cancel your Membership within a 14 day 'cooling off period', commencing either from the agreement of the contract, or the receipt of your Membership documents, whichever happens later. The following refund policy will apply for Members cancelling within the cooling off period: If you joined already requiring assistance you will be entitled to a full refund minus the AA's charges for assistance provided. If you were not in a breakdown situation when you joined you will receive a full refund less the cancellation administration charge that Automobile Association Insurance Services Limited make.

For Members paying annually, subject to any other statutory rights you may have, there will be no refunds following the cooling off period.

Continuous Members paying monthly can cancel their Membership at any time by giving a minimum of 30 days notice. Full details of your cancellation rights can be found on page 14 of the Terms and Conditions booklet.

What if I need to make a call out?

If you require breakdown assistance in the UK, please call 0800 887 766. You will need to provide your Membership number, and details of your circumstances. Please be prepared to show your Membership card.

What if I need to make a complaint?

If you wish to register a complaint, please make contact:

By phone: 0845 607 6727

In writing: Member Care, AA, Lambert House, Stockport Road, Cheadle, Cheshire SK8 2DY.

By email: customersupport@theAA.com

If your complaint is about cover underwritten by AICL and it is not settled, you may be entitled to refer it to the Financial Ombudsman Service.

Is AA Membership covered by the Financial Services Compensation Scheme (FSCS)?

Acromas Insurance Company Limited (AICL), only, is covered by the FSCS. If any of the cover you have purchased is underwritten by AICL, you may be entitled to compensation from the scheme if AICL cannot meet its obligations. This depends on the type of business and the circumstances of the claim. Further information about the compensation scheme arrangements is available from the FSCS at www.fscs.org.uk (link opens a new window) or telephone 020 7892 7300.
Automobile Association Insurance Services Limited is an insurance intermediary and is authorised and regulated by the Financial Services Authority (FSA). Registered Office: Fanum House, Basing view, Basing View, Basingstoke, Hampshire RG21 4EA. Registered in England and Wales number: 2414212.
IKEY05 (06/08)