B&B Awards 2007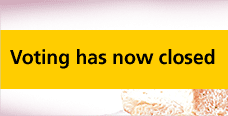 The 2007 awards
We hold several award events throughout the year in honour of the many hotels, B&Bs and restaurants accepted and approved by the AA recognition scheme. The awards are an opportunity to recognise the excellent services provided by our very best establishments, as well as to raise the profile of our range of AA lifestyle guides.
Forty years after the first edition of the 'AA Hotel Guide' and 37 years after the first 'AA B&B Guide', we have the perfect chance to reflect on our achievements over the years. Our AA award events are a showcase of true excellence and this year's brand new AA B&B awards are set to take our traditional Landlady of the Year awards to new heights.
This year we've added two additional awards to the AA Landlady of the Year Award, making the 2007 event bigger and better than ever.
The three categories for 2007 are:
AA Funkiest B&B 2007 Judged by an independent adjudicator, this award recognises the quirkiest and most original guest accommodation in the UK and Northern Ireland. Five shortlisted finalists will be invited to our awards event.
AA Friendliest Landlady of the Year 2007 The traditional Landlady of the Year award returns with a new title. The AA awards panel will judge this popular and coveted award, and select 10 finalists for the 2007 award.
AA Family-friendly B&B 2007 This new award seeks to recognise and appreciate the guest accommodation that best caters for families in its services, facilities and atmosphere. We invited you to nominate the B&B you felt best deserves the title of Family-friendly B&B 2007.
Voting for the AA Family-friendly B&B 2007 has now closed. Thank you to everyone who submitted a nomination, and please check back in a few weeks to find out who made it onto our shortlist!


Other products & services
Related information