AA Hospitality Awards
Restaurant awards
AA Restaurant of the Year

In the bookshop
–
The AA Restaurant Guide 2006
Of the hundreds of restaurants in the UK assessed by us each year, just three will gain the prestigious title 'Restaurant of the Year'. While the standard of cuisine is at the very heart of the selection criteria for this award, innovation, ambience, service and hospitality are all part of the equation that determines the eventual winners.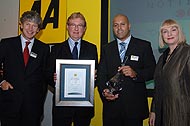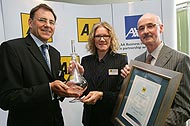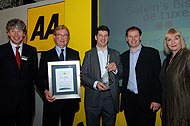 ---
AA Chefs' Chef of the Year
This title is fast becoming one of the restaurant industry's most sought-after accolades. What could be more satisfying than recognition by your peers? AA Chefs' Chef of the Year is an annual award for excellence and innovation, presented to the chef voted 'number one' by fellow chefs from our 1,800 restaurants with AA rosettes.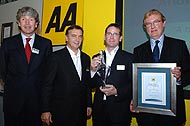 Andrew Fairlie
Restaurant Andrew Fairlie
Auchterarder
AA Wine Award
Nominees for this award, introduced in 1998 and sponsored by T&W Wines, are judged on the quality of their wine list and their ability to inspire customers to make wider and more adventurous choices in selecting wines. The overall winner receives a trip to the vineyards of Willi Opitz, an award-winning dessert wine maker in Austria.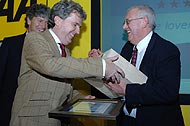 England
Devonshire Arms Country House Hotel
Skipton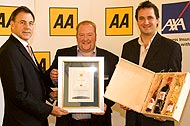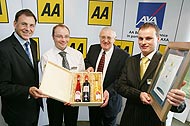 ---
Back to awards index